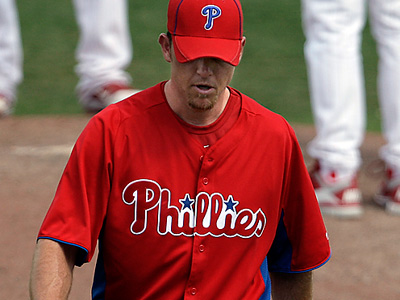 It wasn't totally unexpected when the Phillies let be known yesterday that closer Brad Lidge would be on the Disabled List when the Phillies begin their season against the Houston Astros next Friday. That will mean both Lidge and All-Star second baseman Chase Utley will be out of action when the season begins.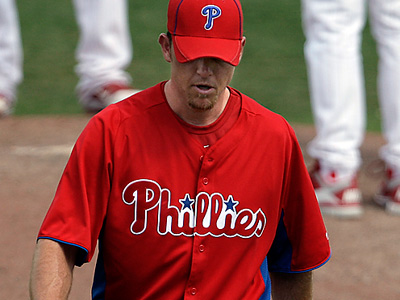 There's reason to be seriously concerned about Lidge. He's shutting things down right now because of pain in his shoulder not the tendinitis in his bicep. All we had heard about before was the tendinitis then all of sudden he's having problems with his shoulder.
"I'm a little concerned because I haven't had shoulder problems in the past," Lidge admitted. "That being said, there's other things in there you can have that can be a byproduct of just straining it and they're not serious. That's obviously what I'm counting on right now, to be honest."
Lidge also let us know that the pain in his shoulder had been there for awhile.
"I don't know if that's a bad sign. I know I wish there was no pain," Lidge said. "There was always a little bit of pain in the back that
we thought was from the biceps tendinitis. But there is that. I'm not really familiar with that. I've never had shoulder issues before, at least not for a long time. So I'm not familiar with the discomfort and pain I've been having.
Okay Phillies fans, who should be the closer while Lidge is out. Should it be Ryan Madson or Jose Contreras? Madson has been a quality set up guy for Lidge, but he's struggled as the closer. Who knows how Contreras would do as a closer?
Tells us what you think. Madson or Contreras?