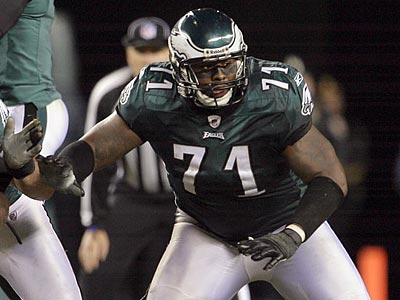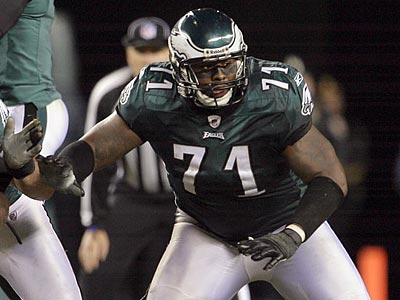 For the second time this off season a Philadelphia Eagles offensive tackle was arrested. It wasn't even a month ago that backup offensive tackle King Dunlap was arrested for refusing to move his car when asked to by police in home town of Nashville, Tennessee to move his car, he refused and was arrested.
According to KSLA-TV and TMZ, last night Eagles Pro Bowl Jason Peters was in a similar situation, but this time he was in his car with the windows down and he was playing very loud music. The police say they approached him and asked him to show them his identification. He refused to provide his I.D. or turn down the music coming out of his car and that led to the arrest.
The official charge he was arrested for playing "loud music and disturbing the peace", as well as resisting arrest.
He didn't spend the night in jail, but was booked into the Shreveport City Jail, given a date to appear in court then released.
This will be Peters' third-year with the Birds and he made the Pro Bowl for the second season in the row.