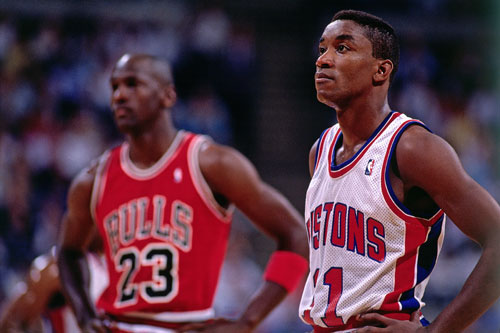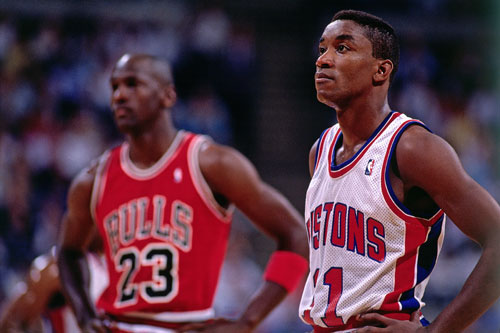 Former Detroit Pistons great Isiah Thomas was interviewed by Bill Reiter of FoxSports and he seemed to have a chip on his shoulder. Thomas helped the Pistons win two NBA Championships but you rarely hear his name mentioned when talks come up about the greatest NBA players of All-Time.
Michael Jordan led the Bulls to six titles, Earvin "Magic" Johnson led the Lakers to five titles, Larry Bird led the Celtics to three titles. Thomas doesn't feel he's given his proper respect because he achieved so much despite being only 6'1″.
"I have no problem saying this at all," he says. "[Magic Johnson and Larry Bird are] all 6-(feet)-9 and Jordan was 6-6 and a half. If they were all 6-1, it wouldn't even be a question. They wouldn't even f—ing rate. If they were all my size, s—, they wouldn't even be talked about.
"I beat the s— out of them when they were that big. If we were all the same size, f—." He stops to laugh good-naturedly. "Make them 6-1 and let's go on the court."
Unfortunately for Isiah, he was born 6'1″ which means he's got to work with the cards he was dealt.