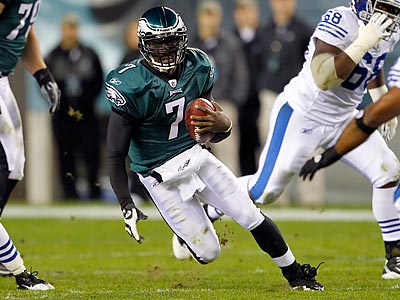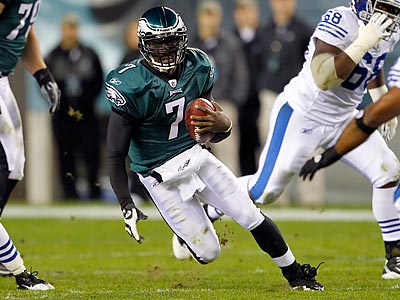 EA Sports had simply named an athlete to be on the cover of it's Madden Football game each year, but one of their executives came up with a brilliant idea this year. They've decided to have a tournament between current NFL stars to see which player NFL fans want to see on the front of this year's game.
Eagles quarterback Michael Vick is competing in the tournament and in the first round he received more votes from the fans in order to beat Cowboys linebacker DeMarcus Ware.
Now PETA, People for the Ethical Treatment of Animals want EA Sports to remove Vick from the tournament because of his previous involvement in dogfighting. They took made their demands to EA Sports president Peter Moore, but he's decided to stand strong in support of Vick.
"I can tell you we've already received the letters from our good friends at PETA urging us to take him out of the bracket," Moore said at the World Congress of Sports, through CNBC. "I'm not here to comment on what he did. I personally believe, and this is personal commentary right now, that Michael served his time. He's had a tremendous season."
"We believe that Michael Vick, as the runner-up in MVP for the league and the comeback player of the year, deserved his slot," Moore added.
It looks like Vick will continue to win in the foreseeable future of the tournament because he faces Texans wideout Andre Johnson in the second round of the tournament. It shouldn't be much of a contest.