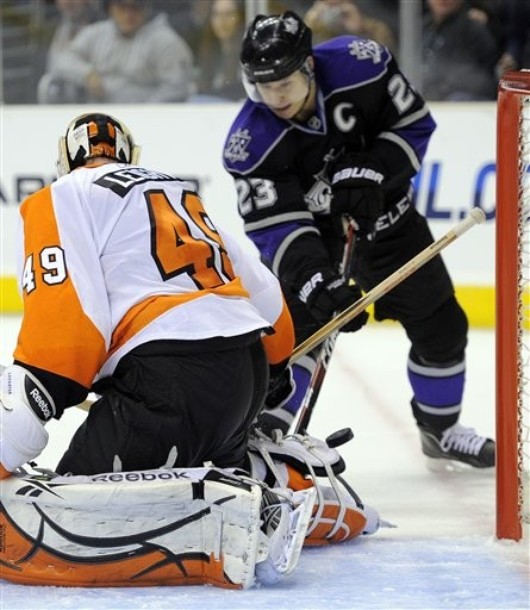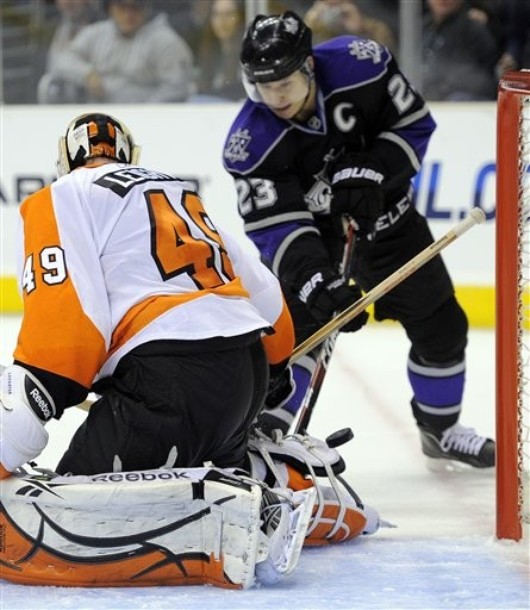 Maybe it was the back-to-back shutouts that goaltender Michael Leighton pitched this past weekend for the Adirondack Phantoms. Maybe it's his 2.22 goals-against-average and 0.926 save percentage through 30 games in the AHL.
Maybe it's because the Flyers have two games left after tonight and have yet to shut out a single team.
Whatever the reason, the Flyers have officially put Leighton on re-entry waivers.
The hope seems to be that he will carry more insurance in the playoffs if Bobrovsky wilts and Boucher bombs. Leighton only played one game with the Flyers this season- a 6-4 road win against the Los Angeles Kings.
If Leighton clears waivers, it is expected that he will start on Friday against the Buffalo Sabres to get some ice time with the big club before the playoffs begin.
That's a big "if," though, as there is much speculation that he will not clear. Leighton still hasn't proven himself to be a starter for many teams other than the Flyers, but he is, at the very least, an excellent back-up. Any team that grabs him would only have to pay half his 2011-12 salary- an affordable $755K.
Leighton would not be eligible for the 2011 playoffs if he failed to clear, but I don't think that would stop teams with high payroll salaries from looking ahead.
Despite the disappointing loss in game six of the 2010 Stanley Cup Finals, I was willing to give Leighton a chance to prove himself as a starter over the course of a full season.
We'll find out at noon tomorrow if he'll ever get a second chance to do it in the orange and black.