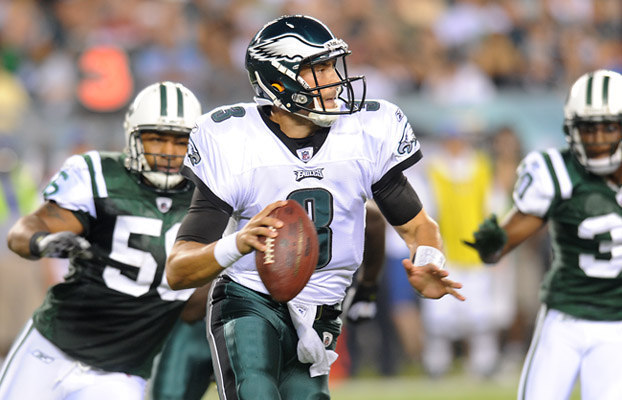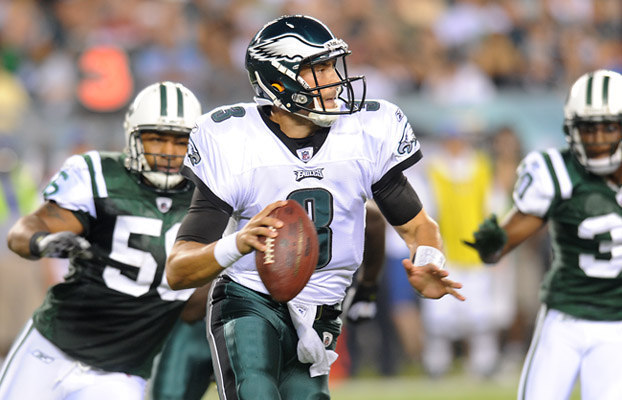 There are NFL teams interested in trading for Eagles third string quarterback, Mike Kafka. Are you kidding me? Jeff McLane of Philly.com reports that NFL sources have told him that the Eagles have received trade proposals for Kafka.
I must admit that I laughed when I heard it. Kafka has done absolutely nothing in the NFL because he hasn't played. He's got a questionable arm, but he did pick up the system quickly during training camp last season. He was able to run the offense and he did run the no-huddle attack during practice, but I wonder how a team could be interested in him.
I thought he did a good job in the preseason, but that's playing against questionable backups. Many times those young guys in the
preseason are blowing assignments and making mistakes. It's hard to get a good feel for a quarterback in those situations.
If a team is offering something for Kafka, simply because he was coached by Andy Reid and Marty Mornhinweg, that's a major stretch. How do the Dolphins feel giving the Eagles a second round pick for A.J. Feeley?
If a team wasn't willing to draft Kafka in the third round last season, why would they be willing to offer at least a third round pick now for the young quarterback.
What would a team be willing to offer for Kafka?
The interested team probably offered a framed and autographed picture of the "Shark in the water", Eagles outside linebacker, Ernie Sims, getting caught out of position on that screen pass to Green Bay Packers running back, Brandon Jackson, on the play that proved to be the winning score of that game.