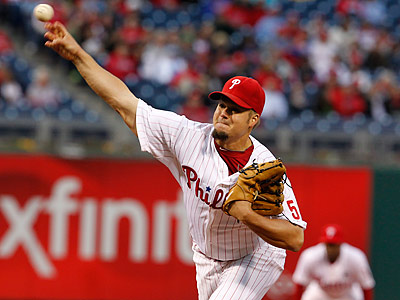 Joe Blanton's performance in his two starts this season were terrible, and that's putting it nicely. Saturday's rain out gave Charlie Manuel the chance to skip Joe Blanton's spot in the rotation, yet Manuel elected to pitch Blanton tomorrow against the Milwaukee Brewers.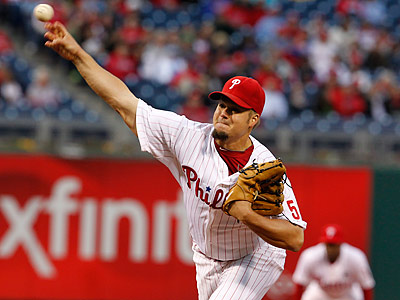 Bad move Charlie, Joe the pitcher is turning into the 2011 version of Adam Eaton. All spring the media told the fans Blanton is a great 5th starter, Blanton would be a 3rd starter on most teams. Really?
A 10.45 earned run average is good for a 3rd starter? Two starts would normally be too soon to pass judgment on a pitcher, but Blanton was rocked by the Washington Nationals and New York Mets. If Blanton can't get past those teams, what is going to happen when he faces the Braves and the Giants?
If Blanton struggles against the Brewers, the Phillies need to look into other options at the five spot in the rotation. Blanton has allowed 12 runs on 17 hits in 10 and a third innings pitched.
How long do the Phillies need to realize Blanton can't get it done? Phillies' rookie pitcher Antonio Bastardo deserves a chance at the 5
spot.
In 5 and two-thirds innings out of the bullpen this season Bastardo is 1-0 with no runs allowed and 9 strike outs.
The Phillies would be better served letting a rookie develop and make his mistakes in the 5 spot behind their four aces, instead of a washed up veteran who leaves fans thanking God he got through 6 innings and only allowed 5 runs.