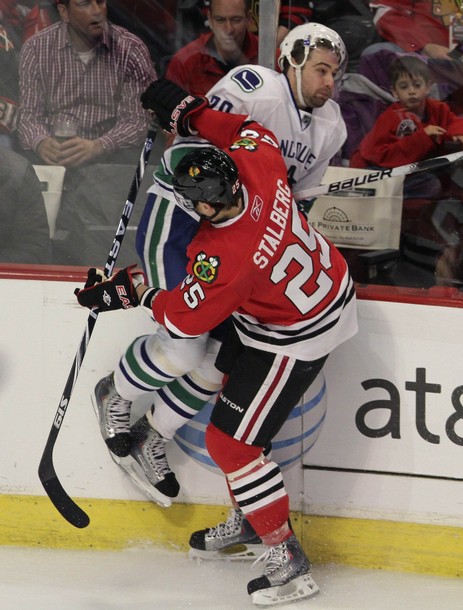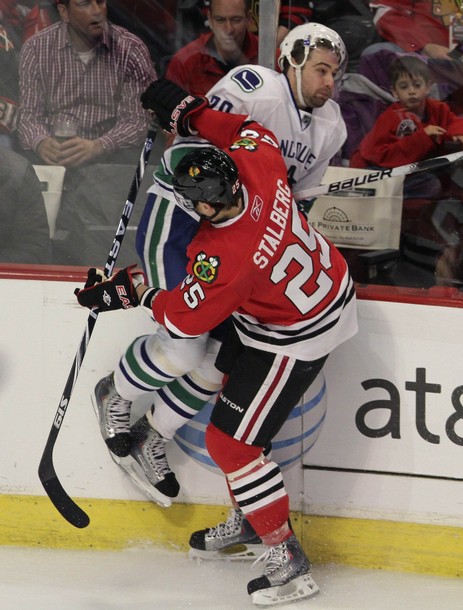 For the Philadelphia Flyers, there isn't much news to report. Chris Pronger, Andreas Nodl, and Sergei Bobrovsky will not be in the line-up tonight for game four of the Flyers-Sabres series. I thought I would provide an update in the meantime for some of the interesting developments from Tuesday.
The NHL has signed an extension with NBC worth $2 Billion over the next ten years. The details haven't been released, but the belief is that the new deal includes additional digital ownership for NBC as they figure out how to market the NHL over the internet and mobile devices. Ed Snider and Comcast have to be happy with this deal.
The Calder Trophy nominees for rookie of the year have been released, and Sergei Bobrovsky is not among them. That shouldn't come as a surprise, as he hasn't performed well enough to deserve the nomination (even though he's had a very good year regardless). The nominees, as expected, are Logan Couture (San Jose Sharks), Jeff Skinner (Carolina Hurricanes), and Michael Grabner (New York Islanders). My vote would be for Michael Grabner, if I was in the PHWA.
The Chicago Blackhawks channeled their inner Flyers as they have begun to defy the Vancouver Canucks from sweeping them in round one. The 'Hawks, with their backs against the wall, shelled the Canucks to the point where the "elite" Roberto Luongo had to be pulled from the game. With a final score of 7-2, the Hawks all of a sudden have the momentum heading into Game Five. I would be shocked if the Canucks didn't eventually win the series, but it will be good for any team in the Eastern Conference to see the Canucks' confidence rattled.
As of this writing, the Los Angeles Kings-San Jose Sharks Game Three is underway with the Kings up 5-3. Anttii Niemi, the bane of all Flyers fandom, was pulled by the end of the first period, having let up two goals in less than 2 ½ minutes. Former Flyer Antero Niittymaki, making his third postseason debut in relief, let in a fourth (and later fifth) goal before settling down.
Chris Kunitz of the Pittsburgh Penguins and former Flyer Steve Downie both received one game suspensions for their antics in Game Three of the Pitt-Tampa Bay series. Kunitz blatantly elbowed former Flyer Simon Gagne in the head and should have received additional games. I delicately explained to a Penguins fan I know that they are, in fact, a very dirty team, but incidents from several years ago with members of the Flyers were brought up in response. It's amazing how selective memory can be when it comes to Philadelphia.
The Flyers-Sabres Game Four can't come soon enough.