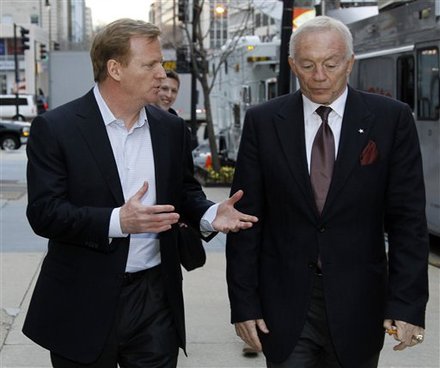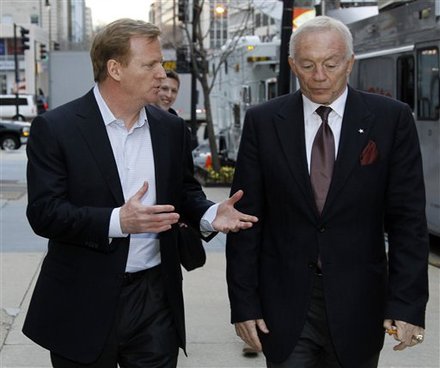 The NFL owners have been exposed. There's only one side of this battle that wants to shut down the game and aren't willing to go provide football to the fans and it's the owners. Where's NFL Commissioner Roger Goodell when you need him? He scolded the players for wanting to go to court, but you don't hear anything from him when it's the owners who want to go to court.
Judge Susan Nelson's decision to give the players an injunction to stop the lockout has exposed the Commissioner and the owners. I thought he wanted to have football.
NFL spokesman Greg Aiello wrote in a public statement, "We do not intend to start the league year until we have had an opportunity to seek a stay."
That means they don't want to provide football to the fans. Remember that these are the guys who wanted to shut the game down for two years.
Wasn't Commissioner Goodell supposed to be the guy who was on the side of the fans and wanted to provide football for the beloved fans? Why isn't he scolding the owners for first of all deciding to deny the players entrance to their facilities on Tuesday morning, now the teams will let the players stand around in their facilities but they have informed the coaches not to talk to them.
What is that all about? Why isn't the Commissioner scolding the owners?
He had tried to come across as being an independent Commissioner who was above the fray. He was supposed to above the fight, but he's not and I understand that, but he should stop the act. He's being paid by the owners and that's why he wouldn't dare say anything negatively about the owners (his bosses) in the public.
Again, I understand that, but stop lying to the fans, Mr Commissioner. If somebody was paying me $11 million dollars a year I would be following their orders as well.