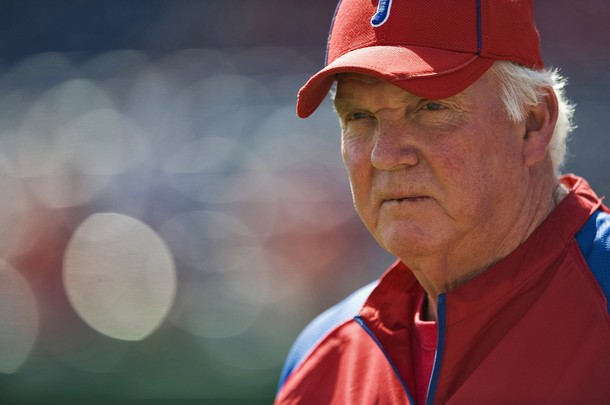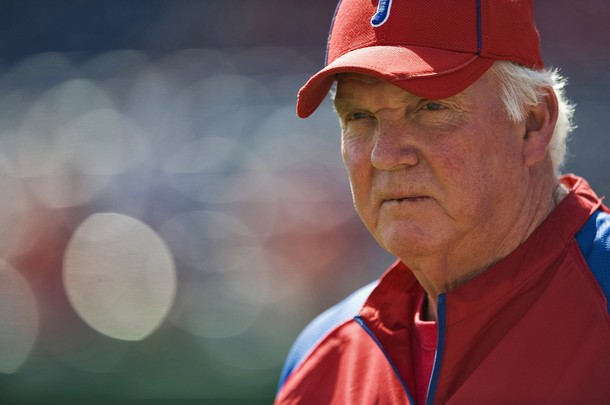 Phillies manager Charlie Manuel isn't a happy camper nowadays. His top closer Brad Lidge has been out since the season started. Now his second guy, Jose Contreras is down.
Phillies General Manager Ruben Amaro Jr. was asked about the injury suffered by Contreras and you could have taken his words to mean that maybe the reliever was overworked.
"He had been pitching quite a bit," Amaro said about the veteran reliever.
Amaro continued: "I think it was just the work that he's done. He didn't indicate it was one pitch, just over time, especially after his outing on Thursday."
The GM tried to clear things up earlier today.
When Charlie was asked about Amaro's comments, he hit the roof.
"I feel like, first of all, that there's no way in hell we overused Contreras. That's how I feel. There's no way. What did he pitch? The most games was three. Then he had a day off. He pitched five times in seven days. We weren't trying to stay away from him. He was closing games for us. That's how I look at it."
He wasn't through.
"I don't think he had been used a lot," he continued. "Really. What's today? April 25? It's April 25 and I already hear our guys need days off. Guys need this. Guys need that. I've been listening to that for about four or five years now. The object of it is, like I tell our guys in the meetings, the brass, the object is for us to win the game. Every day we come to the ballpark, that's the object, to win the game. Now do you want to win or do you want to lose? To me, I want to win so I'll put the best team I possibly can on the field that day. I'll give you days off when I think so. That's part of my job too. If I'm going to be accountable for my job then you let me do the whole thing. You basically let me do my whole job. I don't need nobody to tell me what to do and how to do it. It's up to me to do it. That's how I look at it. If you want to talk about it and say something about it, that's fine too."
Charlie still hadn't said everything he wanted to say.
"We still have to play the game the right way," Manuel said. "Over the years I get tired of hearing people say we want him healthy in October. October is a long ways off. It's April 25. A lot of time, hell, there's a lot of people that aren't going to make October.