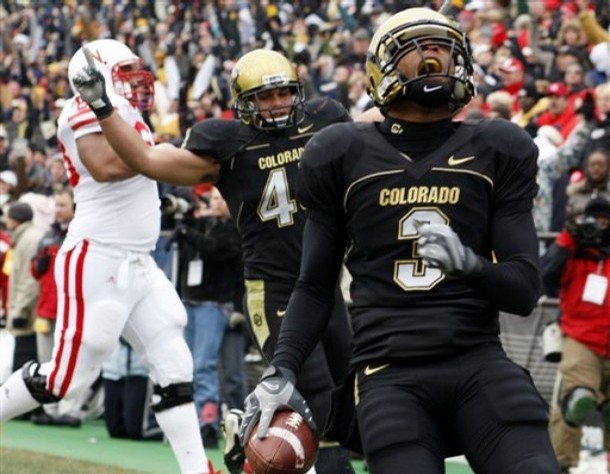 Eagles head coach Andy Reid and the Eagles were able to take a guy like, Michael Vick, who nobody else wanted and help him turn his career around. Of course we all know Vick's bad track record in Atlant, but the Eagles took a chance on him and it worked out. Will Reid and the Eagles take the same chance with Coloroado cornerback Jimmy Smith?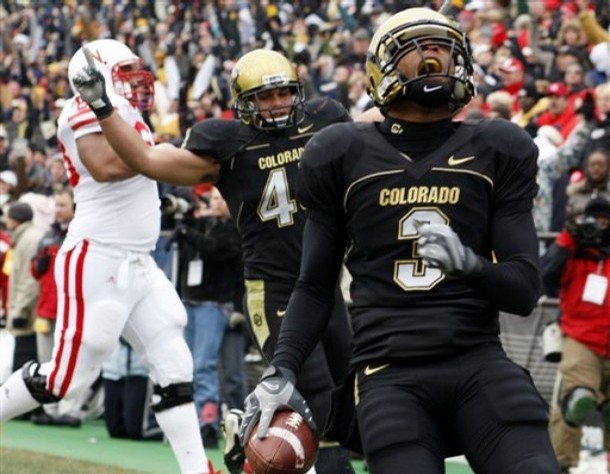 Smith's stock is going up when teams talk about his ability and going down when teams talk about his off the field problems. Some are comparing him to Nmandi Asomugha and Darrelle Revis, when it comes to ability to beat up receivers at the line of scrimmage. If he's really that good, he would have a major impact on the Eagles defense.
There are others who are comparing him to Pacman Jones, who was a walking, talking headache for all the teams who made the mistake of acquiring him.
Coulld you imagine what a shut down corner opposite of Asante Samuel would allow the Eagles to do? They could blitz any time they wanted to do so. They could put pressure on the quarterback and dare teams to pick their poison. Do you throw at Samuel or at Smith?
I listened to Eagles General Manager Howie Roseman on the radio yesterday and he made it a point to say that the Birds were impressed with Smith when they spent time with him. He said the Eagles weren't down on him just because other teams in the league were.
Roseman said Smith did and said everything during their time with him, which impressed him. He was very clear about the Eagles being willing to take chances in order to get better when that move was appropriate.
It sounded to me like the Birds would draft Smith if he's there when they pick at 23. I think the Eagles are going to be open to moving up or moving down depending on what the deal is. I could see them moving up if they're able to get one of the marquee cornerbacks.
For instance, I think they would open to moving up, if Nebraska cornerback Prince Amukamara or Smith fall past the 14th or 15th position in the draft. I'm not guaranteeing that they will but I think it'll be looked at seriously as an option.
The Eagles aren't going to draft an offensive lineman in the first round, but they could draft a defensive lineman because this draft is very deep on the defensive line. Right now I think the Birds will draft Smith if he's there, or they'll select a defensive lineman or trade down out of the first round in order to get more picks.