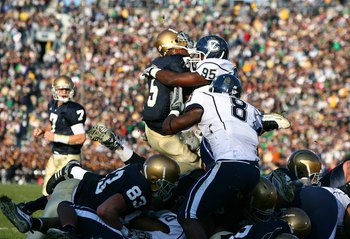 The Eagles wrapped up the seventh round of this year's NFL Draft by selecting UConn inside linebacker Gregg Lloyd and USC fullback Stanley Havili. Lloyd is a tremendous athlete who is coming off a knee injury.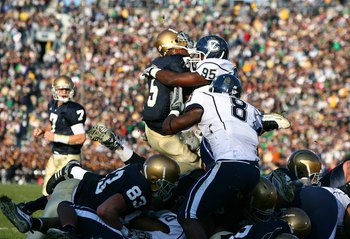 Lloyd is a serious head hunter, who hits with authority. He was expected to be a top draft pick but suffered a knee injury. He's battled back to health and put on a show at the East-West All-Star game.
Lloyd stands 6'1″ and weighs 246 pounds. He ran a 4.8 forty-yard dash but supposedly plays faster than his forty time. The young man whose Dad was an All-Pro for the Pittsburgh Steelers back in the 1990's, was second on the Huskies defense in tackles in the 2009 season.
He'll come in and battle for a job with the teams other middle linebackers, plus Lloyd will be given the chance to contribute on the Eagles special teams.
Havili was the Eagles final pick in this draft and he's a talented blocker and receiver out of the backfield.
Havili is small for a fullback. He stands 6′ and he weighs 227 pounds. He's got decent speed, running a 4.7 in the forty-yard dash, but it's his running skills and pass receiving skills which stand out for a fullback.
This young man will turn heads when he gets his hands on the football, which would do much of what injured Eagles fullback Leonard Weaver did for the Birds before he got injured a year ago.