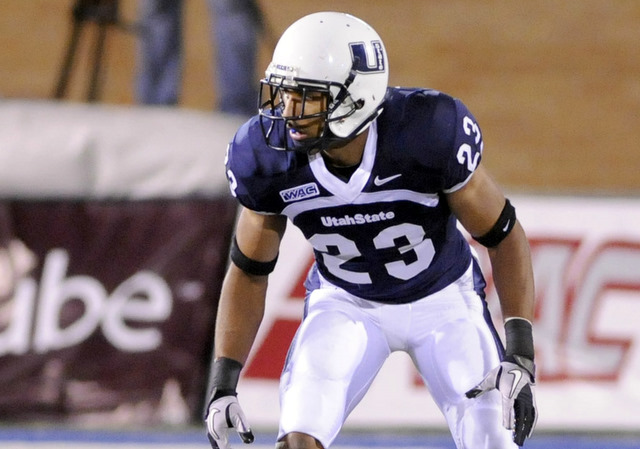 In the third round the Eagles traded down with the Baltimore Ravens. They exchanged the 85th pick for the Ravens 90th pick. They received a sixth round selection for their trouble.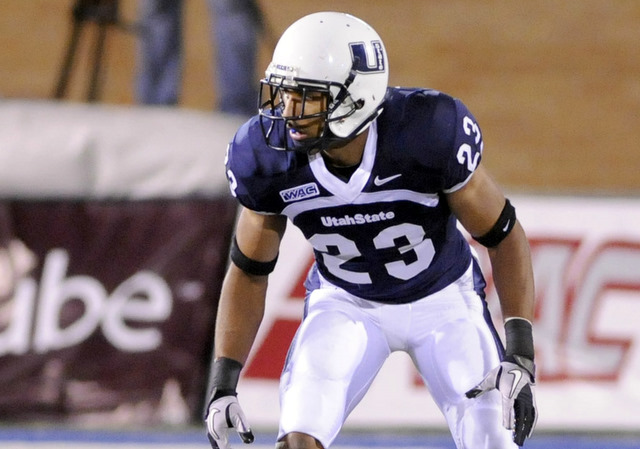 The Birds used the 90th pick to address their cornerback problem by selecting cornerback Curtis Marsh of Utah State. Marsh has got good size. He stands 6'1″ and he weighs 197 pounds. It's not a coincidence that Marsh is over six feet, which is good height for a cornerback. The Eagles face some of the biggest wide receiver groups in the NFL, when they play the New York Giants and Dallas Cowboys.
Not only does Marsh have good size, he has great speed. He has run as 4.37 in the forty-yard dash, and his other forty-yard dash times are no slower than 4.42.
Marsh was a running back for most of his football career, but was converted into a cornerback the last two years. He broke up 13 passes in 2010 and had two interceptions.
He really impressed the scouts when he shut down Titus Young and the explosive receivers of Boise State. He broke up three passes in that game.
I doubt that they expect Marsh to start in 2011, but they want to develop him. He's only been playing the cornerback position for two years, so the Birds are obviously hope that he can taught the position and take his ability to another level.
He's got great cover skills in both man-to-man and zone coverages. Very quick change of direction ability, and he uses his height to
go up and get the ball at its highest point.
Eagles head coach Andy Reid and General Manager Howie Roseman are expecting second-year cornerback Trevard Lindley to step up this year. Like Marsh Lindley has good height and elite speed. The Birds front office was disappointed that last year's defensive coordinator Sean McDermott didn't get Lindley on the field enough and that's one of the reasons he was fired.
Roseman thought McDermott made his system too complicated and that kept Lindley off the field. This year will find out whether it was McDermott or Lindley, who was the problem.
Marsh will likely be lined up behind Lindley. If he fails, Marsh will be in that line of cornerbacks to be given a shot at the right cornerback spot. He's got a tremendous upside because he has only been playing the position for two years.