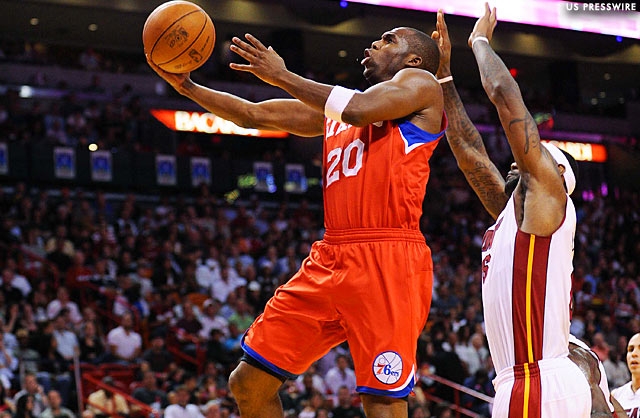 Sixers head coach Doug Collins had to conduct an exit interview with each 76ers player to talk about what that player was able to accomplish this season and what they need to do during the off season to prepare for next season.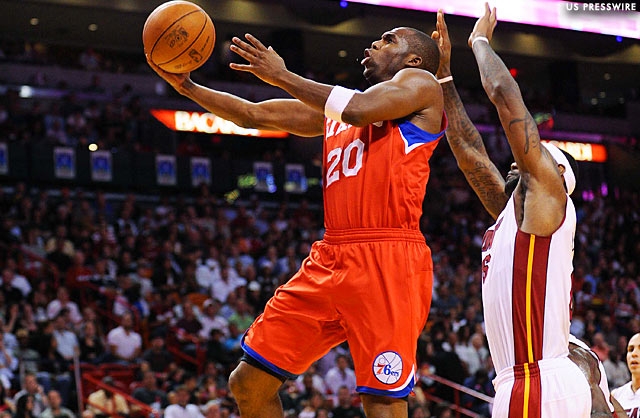 Today we will conduct exit interviews for Jodie Meeks and Marreese Speights. Craig Brackens,
(In the voice of Doug Collins)
Jodie, you filled in admirably at the 2-spot where things really could've been disastrous for us. Your play in the month of March was a huge reason why we were able to reach .500 and move up in the conference standings (scored in double figures in 14 out of 16 games), you've been our most reliable free throw shooter and one of best outside threats. Your defense is adequate but we feel that you can improve in that area. We believe that with some work in that area over the summer and some strengthening, you'll be even better for us next season.
Marreese, things started out strong for you and crashed and burned in the end. You have all of the tools to be a serviceable big man in this league. We had several suitors for you at the trade deadline but we chose to stand pat because we see you as a key player in the future of this franchise. A sticking point with this team all season has been our defense and down the

stretch I felt that you didn't assert yourself in that area. In the camps this summer, we expect defense to be at a premium we know what you can give us offensively. We need to see a drastic improvement on the defensive end or we will be looking elsewhere.
Craig, we know that you spent most of the season observing things from the bench but we would like to think that you have grasped onto the system and how we run things during our practice sessions. Although you were available at the end of the season, I didn't want to throw you into any situation that would hinder your confidence. This season we start of fresh. If all goes well with the CBA we would like you to attend our summer leagues and come back ready to work your way into the rotation hopefully, as a backup at the power forward position.
Next: Lou Williams, Evan Turner, Thaddeus Young