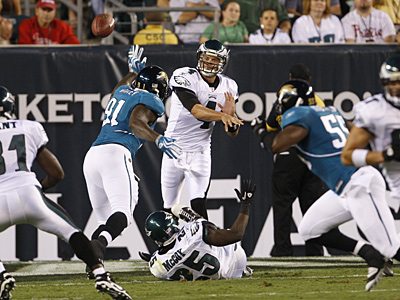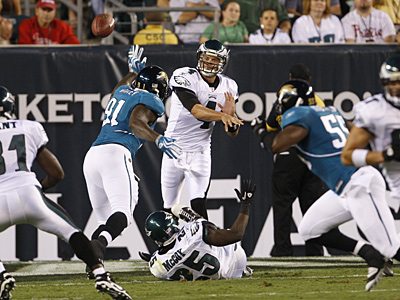 The Miami Herald says the Miami Dolphins are out of the Kevin Kolb chase. Barry Jackson of the paper says his sources inside the Dolphins organization tell him that the team isn't willing to part with a number one pick for Kolb, once the NFL gives the okay for trades and free agent signings.
He says the Dolphins don't believe they have seen enough of Kolb to warrant relinquishing a first round pick. They point their fingers at his body of work and the fact that he's thrown more interceptions than he's thrown touchdowns
That means the Arizona Cardinals continue to be the favorites with the Seattle Seahawks in second place.