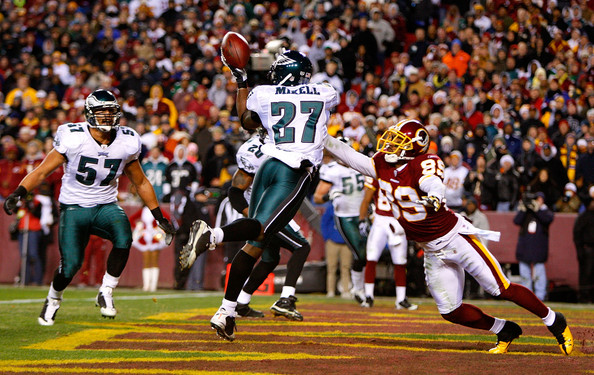 Making lists has long been a trick in the journalism world, when there's not much news to report. You and I know that the inactivity of the NFL is boring fans to sleep because of this lockout. So to make up for it, you have lists. People love reading them, talking about them, and arguing about them.
Publications will put players intentionally high to create a buzz, but at a certain point, it starts to hurt their credibility- and that is exactly what happened to Pro Football Focus with their latest player rankings.
The publication recently released their list of the top 100 players in the game, and to no ones surprise, multiple Eagles made their way onto the list. It is where they landed that will cause a stir.
The list has Trent Cole as the fourth best player in the league, and Quintin Mikell as the twenty-eighth. Needless to say, anyone who watches and covers this team closer than a national publication knows those rankings are comically high.
This is not meant to diminish the talents of either Cole or Mikell, both of which are talented veteran players in this league, but it's debatable if Cole even belongs in the top 100, and there is little debate that Mikell does not.
Cole has been the best pass rusher on this team for the last few years, but you could make an argument that he is not even among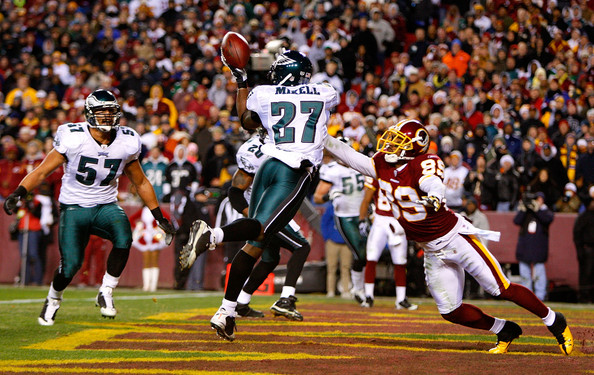 the top ten pass rushers in the league- let along fourth best overall player. Cole finished last season tied for 7th in the league with 10 sacks, but 18 players had either the same amount or more than the former Pro-Bowler. Cole also has a reputation for breaking down as the season wears on, which is something that a Top Ten player should not do.
Pro Football Focus even has "The Hunter" ranked 14 spots ahead of Peyton Manning, one of the best quarterbacks of All-Time. Imagine a draft of all the NFL players, and a GM taking Cole with the fourth overall pick. Cole wouldn't even go fourth overall in this year's draft.
While the placement of Cole at number four is clearly way too high, it pales in comparison to the ranking of Mikell at twenty-eight.
The free agent safety is the highest ranked safety on the list, and only three quarterbacks come in ahead of himt. The publication points out a statistic that shows Mikell had more combined defensive stops, interceptions and pass stops than any other safety in the league last year. While this is an impressive stat, it does not justify Mikell being ranked so high.
The former Boise State player has done a nice job for the Eagles, but is not a difference maker on the defense. If he truly was the top safety in the league, there is no way he would hit free agency, let alone be looking for a job. Too many times Mikell left a play to be made on the field. His inability to pick up a fumble laying in his lap against Green Bay in the playoffs would have changed the game.
It's safe to say Ed Reed or Troy Polamalu make that play.
The list has free agent corner back Nnamdi Asomugha at 38. Something tells me the former Raider will cash in a bigger check than
Mikell will this summer, whenever free agency starts.
To put this into a proper perspective and to show how out of whack the list is, they have Michael Vick ranked at 63 and Asante Samuel ranked at 74. Those are arguably the Eagles best offensive and defensive players, not making even the top 50.
Another list of the top 100 players, this time by CBSSports.com, has Cole ranked at 91. They have Vick, DeSean Jackson, and Samuel all ranked in the top 50.
As I said earlier, lists are made to be discussed, and Pro Football Focus got what they wanted. Where do you think Cole and Mikell rank in the top 100 players in the league? Does Vick deserve to be higher? What are your top ten players in the NFL?
=