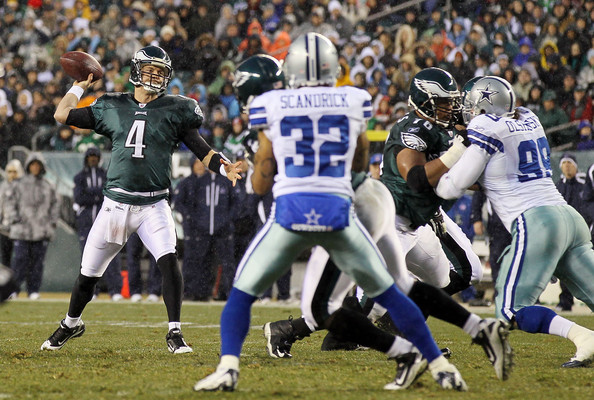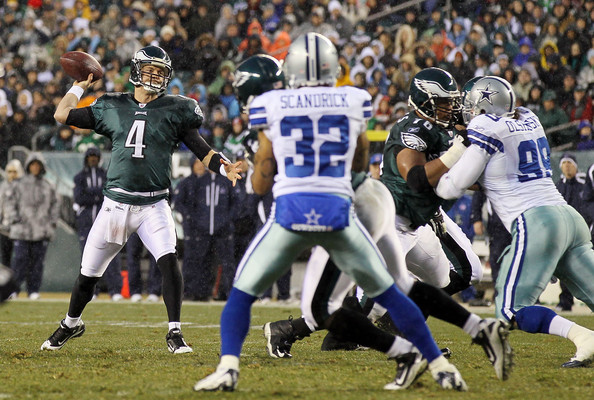 Despite the fact that nearly all of the NFL teams that were eager to make a deal with the Eagles for Kevin Kolb, have made a move or two to solve their quarterbacks needs, former Super Bowl Champion Washington Redskins GM Charley Casserly, thinks the Eagles should ask for more than a first rounder for Kolb.
Casserly who is a regular on NFL Network said that the Birds should demand more than a first rounder now because they won't get any help from the pick until next year and therefore the trade won't help them until 2012.
The former GM says Eagles still have the upper hand over the teams that don't have a starting quarterback because, "If you don't have (a quarterback), you can't play".
I don't agree with him because the Birds might only be talking to the Arizona Cardinals. Before they had a huge advantage because there were numerous teams who were willing to bid against each other for Kolb's services. There's no way the Eagles are in as strong of a position now as compared to when there were eight to twelve teams calling the Nova Care Complex because they didn't have a starting quarterback and were interested in obtaining Kolb.
PhiladelphiaEagles.com does point out the fact that in the last few years a couple of teams have been willing to give up more than a first rounder for a starting quarterback.
"The Jets traded a first-round pick, a second-round pick and three veteran players in 2009 for Mark Sanchez, who at the time had never thrown an NFL pass and had limited college experience. Baltimore dealt a first, a third and a sixth in 2008 for rookie Joe Flacco, who didn't even finish his college career at a Division I school."
Casserly believes the Cardinals and the Seahawks are the two teams most interested in Kolb.

"Clearly Arizona is at the top of the list, Seattle is a close second … Arizona was in the playoffs two years ago with a veteran quarterback and they have a Hall of Fame wide receiver in Larry Fitzgerald."