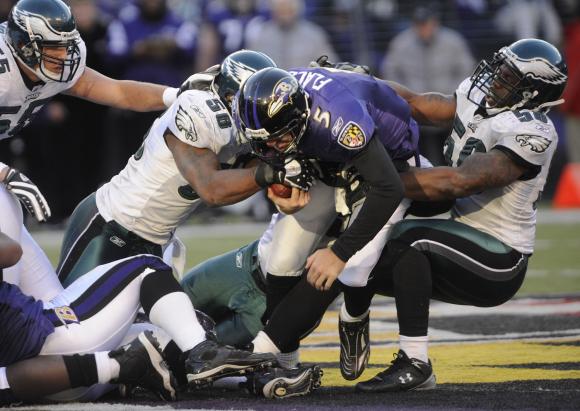 Eagles Pro Bowl defensive end Trent Cole is used to be overlooked and underrated. He was drafted in the fifth round, but has proven to be one of the best pass rushers in the league during his time with the Birds.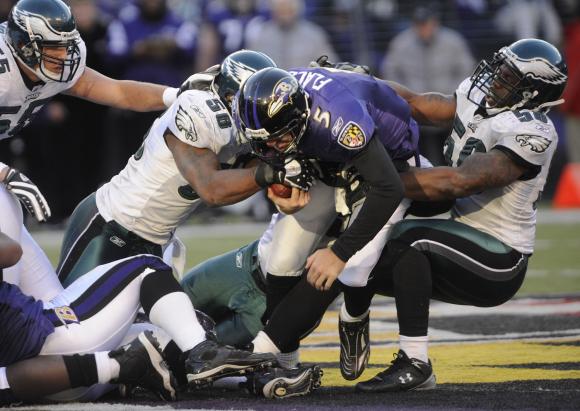 He feels slighted again after he was selected 73rd on the list of the Top 100 players in the NFL.
The NFL Network continues its feature program, "The Top 100", which is supposedly the top 100 NFL players right now based on the opinions of current NFL players.
Cole who has adopted the nickname, "The Hunter", which I gave because of his pursuit of quarterbacks and love of big game hunting. He wasn't happy to be selected 73rd and he tweeted his feelings about it.
"Who ever is doing the rating on players wake the hell up and smell what this country boy is cookin!" Cole wrote on his Twitter account. When notified that current players are responsible for the ranking, Cole replied: "Well if they say it is rated by the players that's a lie."
"That's a low number being rated at but I at least made the top 100. I'm used to being underrated so I laugh," Cole wrote. "Underrated
will not be a word anymore after this year because it's officially banned from the Cole Camp…To my fans we have to put a stop to me being underrated. Well I just tell them don't rate me ever again or use my name on any list."
The undersized defensive end is the first Eagles player to appear on the list, but definitely not the last. They're going from 100 down. Of course the player listed as 100 on the list was former Eagles quarterback Donovan McNabb. Cole is positioned right behind Dallas Cowboys quarterback Tony Romo and just ahead of Green Bay Packers dazzling wide receiver Greg Jennings.