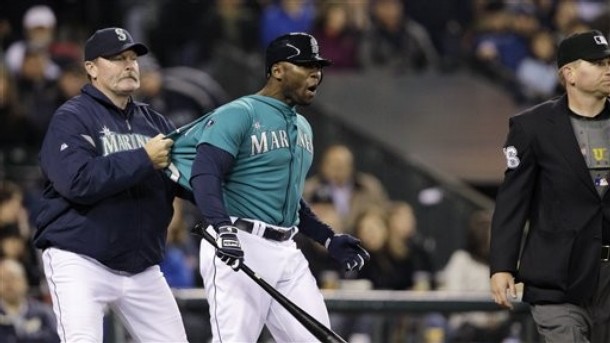 His name may spark images of childhood board games such as Monopoly, and to be quite honest, Milton Bradley does have childish characteristics: unable to be a good teammate, demonstrates poor sportsmanship, and is often seen as a troubled child.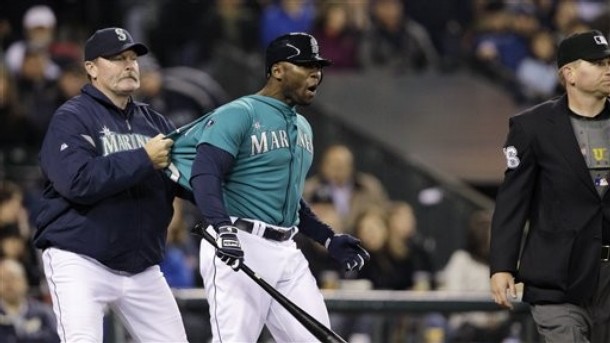 With that said, should the Philadelphia Phillies even consider bringing in a player who has been a cancer for his past teams?
The Seattle Marines parted ways with Bradley early on Monday afternoon as they were unable to deal with his antics anymore, which included him being suspended one game for purposely bumping into an umpire.
Bradley, who was booed by the Seattle fans for dogging it on defense, won't be a big name on the market after batting slightly above .200 and driving in just 13 RBI's in 28 games.
The Phillies aren't in dire need of an outfielder, at least for an outfielder that could potentially disrupt their clubhouse, but it could be an interesting move if they do make an offer.
He will come relatively cheap because he's 33 years-old and is on the downfall of his career. But with Ben Francisco struggling as of late and Raul Ibanez batting just .230 this season and .154 on the road this season, the Phillies might take a shot on signing Bradley.
But should they?
It's quite clear that the negatives outweigh the positives when it comes to Bradley, but Charlie Manuel is a player's coach, and maybe he's got what it takes to set Bradley straight. If the Phillies' front office feels that Manuel can handle Bradley, I wouldn't be surprised to see them make a offer.
The negatives are aplenty, and the biggest one has to be that the Phillies are in contention for the World Series and bringing in
Bradley could disrupt their team chemistry.

But my view on this whole discussion is that right now, the Phillies have been dreadful with the bats and are wasting solid pitching performances with untimely hitting. Yes, Chase Utley will be back at some point this season, but there's no telling how the offense will respond once he's back in the lineup.
The Phillies are dealing with injuries all across the board; Shane Victorino recently strained his hamstring, leaving the Phillies with little production from the outfielders. Francisco and Ibanez have been inconsistent and John Mayberry Jr. is a hit-or-miss type of player.
I'm not saying that Bradley would change all that and give the Phillies a solid contributor from their outfield, but at a time when the offense is providing little run support on a daily basis, something has to change in the lineup.
Maybe Bradley is that change.