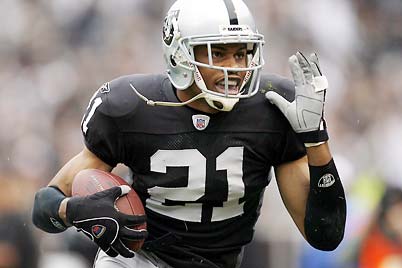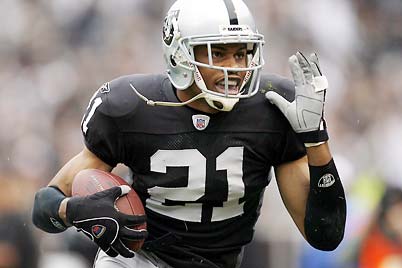 ESPN's Adam Schefter believes three of the NFC East's four teams, the Philadelphia Eagles, Washington Redskins and Dallas Cowboys will be battling for the services of Oakland Raiders free agent Pro Bowl cornerback Nmandi Asomugha when NFL teams are finally allowed to sign free agents.
Schefter just appeared on ESPN's Sportscenter and went into the reasoning which has him at that point. First of all the Giants didn't have serious needs at the cornerback position, but they still landed the second ranked cornerback in the draft Prince Amukamara. He doesn't think the Giants will be in pursuit of Asomugha's services.
The Eagles and the Cowboys went into the draft with serious needs at the cornerback position, but they didn't address those needs. The Redskins aren't as desperate as those teams, but you and I know how aggressive Daniel Snyder can be when he wants a player.
I personally don't see the Redskins getting into this bidding war, but I definitely think the Eagles and the Cowboys will throw their hats into the ring. I don't think any of these teams need Asomugha more than the Eagles who were the worst red zone defensive team in the last 25 years. Offenses were scoring touchdowns well over seven out of every ten times, they got into the red zone of the Eagles in 2010.
I think the Eagles will target him and offer him a big signing bonus.
Cornerback is quickly becoming one of the top-paid three or four positions in the NFL because it's so vital to stopping the passing game, in what has become a passing league.