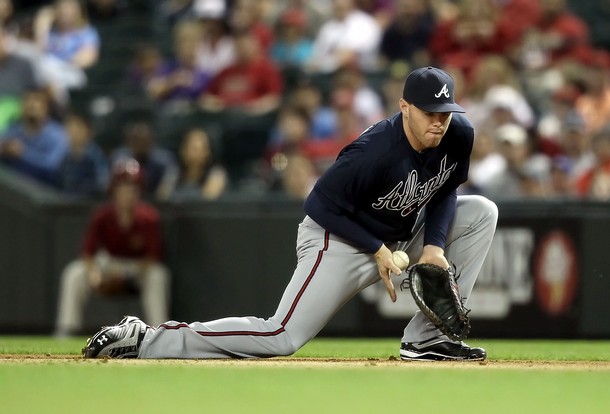 Oddly enough, the Philadelphia Phillies are, in fact, the oldest team in major league baseball with an average age of 30.7 However, it's not a bad thing to be old — four of the top six oldest teams (Yankees, Red Sox, Rangers, Giants) are all World Series contenders.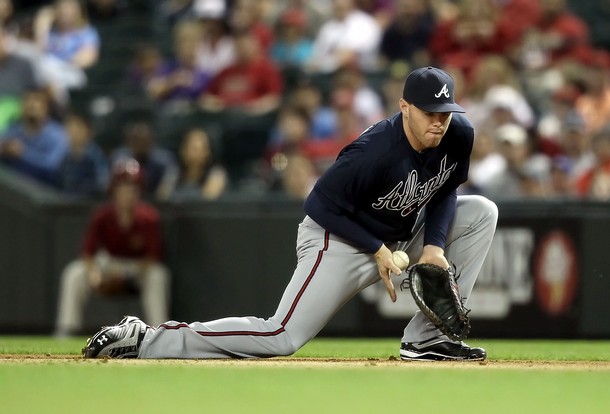 But it's never a bad thing to have youth in your lineup. Just look at the Cleveland Indians (27.7 average age), who are the third youngest team in baseball and currently have one of the top records and baseball.
No team likes to have cracking bones, knees aching, and endless amounts of visits to the disabled list in their clubhouse.
The NL East, as it stands now, contains some of the top rookies in baseball. The same could be said last year as the Atlanta Braves called up their rookie phenom, Jason Heyward, and the New York Mets brought up their prized possession in Ike Davis. Oh, and remember Washington's Stephen Strasburg?
So, in 2011, where does each team rank in terms of top tier rookies?
Without a doubt, the Atlanta Braves hold claim to a slew of rookies that have already made their mark in the bigs. The Phillies can vouch for one — first baseman Freddie Freeman. Against the Phillies this season, Freeman has notched 10 hits (the most against any team) and is batting .333 with four home runs (the most against any team).
Atlanta also has one of the best closers in baseball in Craig Kimbrel. His 14 saves place him among the league leaders in saves, with
four of those saves coming against the Phillies. Brandon Beachy, another rookie for Atlanta, currently has a 1-1 record with a 3.45 ERA; however, he was placed on the 15-day DL with a strained left oblique.
Behind the Braves and their loaded crop of rookies, none of the other NL East teams present a rookie phenom.
The Phillies have Domonic Brown, but he has struggled so far this season in limited playing time. I do expect him to turn things around this season, which should mean that Philadelphia will have the second best rookie class in the NL East.
And then there's the New York Mets and their surprisingly impressive starter, Dillon Gee. With a record of 4-0, Gee has gone 40 innings, striking out 29 batters and maintaining a 3.83 ERA for the lowly Mets. Along with Gee, the Mets have another rookie in
outfielder Jason Pridie. He's batting a dismal .239 with 25 strikeouts and just 11 RBI's.
The Nationals best prospect, Bryce Harper, has yet to be called up and will most likely never get that call in 2011. Instead, the Nats have sent out rookie second baseman Danny Espinosa, who is stuck at the Mendoza line (.200) and has struck out at a high-rate (40 times). However, Espinosa has racked up four triples and six doubles.
The Marlins, who generally always have a rookie somewhere in their lineup, do not have any first year players in their clubhouse right now.
So, which of the above mentioned rookies will turn out to be the best big leaguer? Do any of these rookies have a chance at Rookie of the Year?