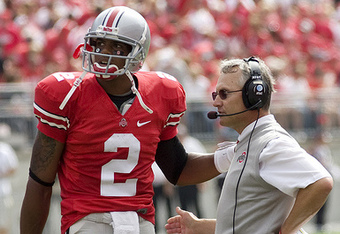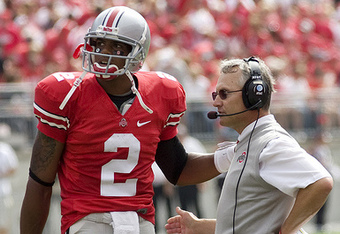 I was listening to the radio today and heard ESPN's Pat Forde say that Ohio State quarterback Terrelle Pryor was responsible for taking down Buckeye coach Jim Tressel.
I understand that media guys want to take care of the coaches, who give them stories and information, but how could a player like Pryor be held responsible for the shortcoming of the coach.
Forde says Pryor has been a disappointment at Ohio State even though he's been 31-4, since arriving there.
Remember that Tressel was breaking rules when he was at Youngstown State and that was long before he even knew that Terrelle Pryor existed. The Ohio State head coach broke rules at Youngstown State but was portrayed as a coach who was above reproach.
I also think it's funny when you hear the broadcasters on ESPN come on the air in hushed tones as if an athlete or coach had committed murder, then you find out they're talking about players getting tattoos for some signed jerseys. Why is this such a big deal?
There are things going on with every university in college sports.
The resignation of Ohio State's Jim Tressel is the latest instance of the NCAA letting the public see their ugly side.