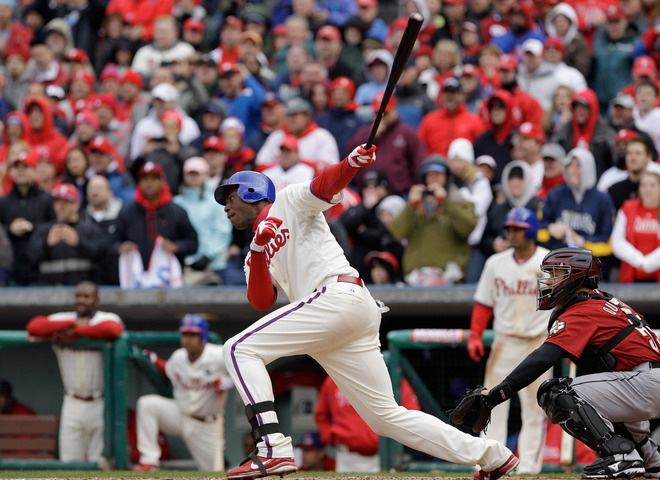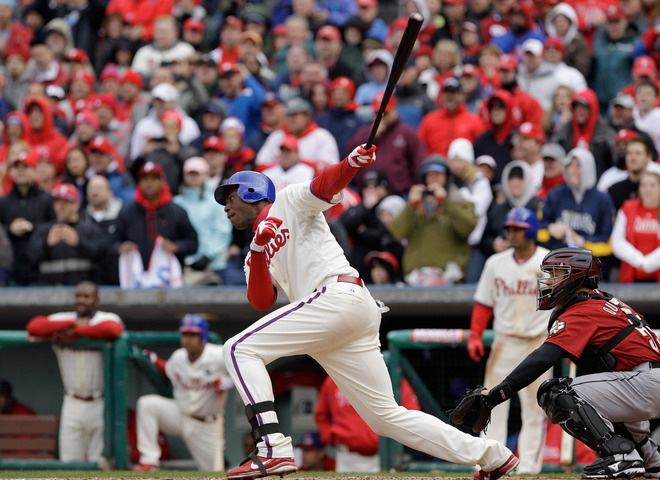 The Phillies decided to send veteran outfielder John Mayberry Jr. down to the minors in order to make room for centerfielder Shane Victorino. This will mean Wilson Valdez, Ross Gload, Michael Martinez and Ben Francisco are the options Charlie Manuel will have off of the bench.
If you're thinking there's not a lot of pop in that group, you're right. One of the reasons for the Phillies decision was the fact that didn't want to risk losing Rule 5 player, Martinez.
They will have the option of bringing Mayberry back up later in the season.