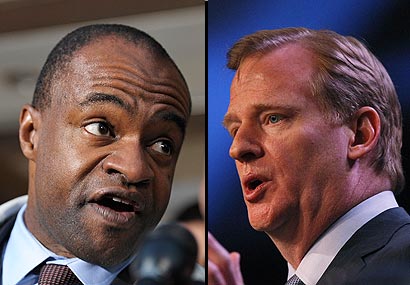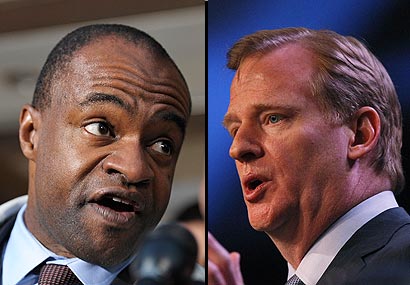 If the 8th U.S. Circuit Court of Appeals rules on behalf of the NFL owners after yesterday's hearing, then the owners will have a strangle hold on the players. If that happens it will be just a matter of time until players start to publicly "cry the blues" and the lockout will end.
I don't think the owners want this lockout to continue because as NFL Commissioner Roger Goodell said, they run the risk of alienating more of their fans. There's been an erosion of interest in the NFL because of the lockout, but chances are that won't be a problem if the work stoppage doesn't last.
On the other hand, if the league were to cancel some games in the fall, a certain percentage NFL fans might decide to abandon the game and not return. I don't think that's a concern now, but it may be in a couple of months.
If the players don't get help from the three-judge panel, it will give the owners a chance to implement their strategy, which is to starve the players of money until they agree to take a smaller percentage of the league revenues each year.
DeMaurice Smith has been participating in behind-the-scenes negotiations. He has to know the mindset of the many players, who aren't willing to lose money over this fight. He's got to start softening his position and working toward an agreement. Doing that before the players see the 8th Circuit Court rule against them are a good idea.
Earlier this week, Eagles tight end Brent Celek made it clear that this lockout is no problem until he and fellow NFL players start losing money. Celek, who signed a big multi-million dollar deal a couple of years ago, knows that even if the players get a lower percentage of the total NFL revenue, they're going to still make more money because the NFL revenue is expected to increase substantially in the near future.