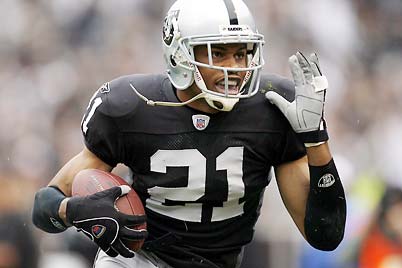 It sounds like Philadelphia Eagles owner Jeffrey Lurie and Head Coach Andy Reid are ready to put all their cards on the table for the next few years to bring a Super Bowl to the city. Lurie's comments to Ashley Fox of Philly.com makes me think he will give Reid every chance he can to win a Super Bowl in the next few years before the big guy moves on.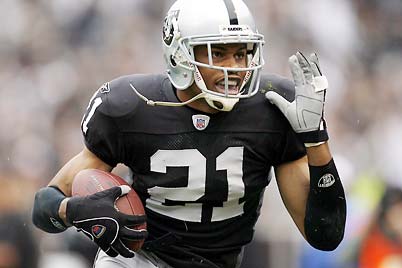 "We're ready to roll when there's a new league year, and we're all very excited both about the opportunities for free agency and whatever other opportunities exist," Lurie said. "We've been ready to roll for a while. We've got a great plan in place, and you never know what you can accomplish, but I know we're going to be both aggressive and hopefully make the right decisions.
"It's frustrating to be a team that's poised to make some of the moves we want to make and not be able to. I think we'll be very excited when the league year starts."
Lurie wouldn't be making those kinds of statements unless he knew the Birds were in definite position to make some big moves. They obviously must know that they can make some offers that nobody else can top. The Birds may have already cut a deal or two with an agent or two, but the deal hasn't been put on paper.
The major moves are needed on the defensive side of the ball. Free agent cornerback Nmandi Asomugha is probably part of the moves. They had the worst red zone defense in the last 25 years, so Pro Bowl cornerback Asomugha would be a major improvement at the right cornerback position.
With Asante Samuel on one side and Asomugha on the other, the Eagles would be able to blitz and play man-to-man frequently.
I could also see them cutting a deal with the Redskins to get their hands on massive defensive tackle Albert Haynesworth. The
Redskins are trying to get rid of Haynesworth because he doesn't fit in their defensive plans. He made it clear that he wants to play for only one coach and that guy happens to be Eagles new defensive line coach Jim Washburn.
Washburn is the only coach who has been able to harness Haynesworth's talent, so Philadelphia seems like the only place where the big fella will play next season.
The Eagles had a couple of major offensive shortcomings. One was their ability to handle the blitz and the other was getting the ball into the end zone after reaching the red zone. If they could add 6'5″ Plaxico Burress to their receiving corps, it would solve some of their problems in the red zone.
Burress would also be a great target for Michael Vick versus blitzes.
If the Birds added Asomugha and Haynesworth to their defense and pair them up with Burress, Michael Vick and one of the most explosive offenses in the NFL, I think Eagles fans would be very excited in anticipation of the upcoming season.