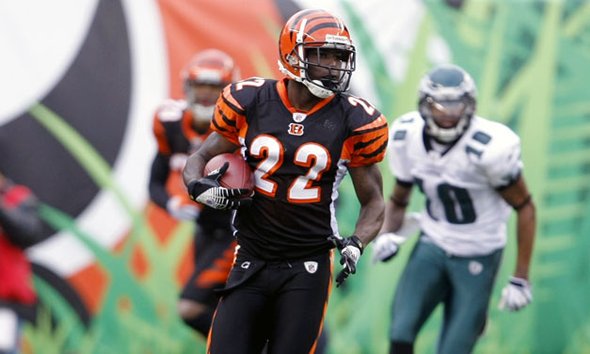 We're halfway through June. There has been no official deal made to put football back in business, but it's impossible to ignore the optimism due to these 'secret' talks everyone knows about.
There have been reports that a new CBA deal is 80% to 85% complete. It's quite possible that free agency could begin right after Independence Day.
Once players can be contacted for contract negotiations, how will the Philadelphia Eagles address their roster? At one point or another, a member of the front office has stated that they have an aggressive game plan and are prepared for every possible scenario.
Does that necessarily mean Nnamdi Asomugha, Albert Haynesworth and Plaxico Burress will be donning midnight green by training camp?? That remains to be scene.
As complex as a collective bargaining agreement can be, there are two main elements that will impact the free agency period the most.
1. Salary Cap: Thanks to the NFL owners voting against the now expired CBA, there hasn't been a salary cap since the 2009 season. I find it hard to believe the next agreement will be without one. According to www.eaglescap.com , if the projected 2011 cap is $140 million, the Eagles will have over $42 million in cap space. That doesn't include possible player cuts either.
2. Restricted free agency: The current lockout has been in effect for over 90 days, but the player movement that people have grown accustomed to hasn't occurred in over two years. This is due to the final year of the last CBA extending restricted free agency to six years as opposed to the normal four. It's very likely that the timeframe to become an unrestricted free agent will revert back to four years.
With the talent pool expected to increase and a possibly huge amount of cap space, this is how I expect the Eagles to address their positions of need.
Cornerback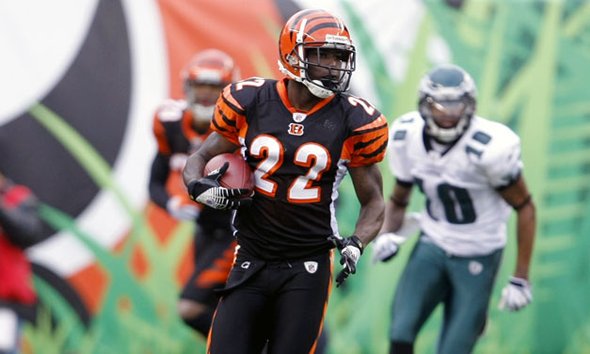 When the Eagles signed Asante Samuel in 2008, it was stated immediately that he would be the team's starting left cornerback. That's been his role ever since. Whoever they sign this offseason has to be willing to play on the right side corner, even if for only one season.
Regardless of the outcome of the CBA, the No. 1 free agent will be former Oakland Raider Nnamdi Asomugha. The Eagles will do their due diligence and contact his agent, but I have a hard time believe they'll agree to $15 million/year for a 30 yr old non-quarterback.
Another target will be Cincinnati Bengal Jonathan Joseph. He's younger than Asomugha and will command a lower salary (probably around $7-8 million). The biggest question with him is: Does he want to leave Cincinnati??
Antonio Cromartie had a decent year with the New York Jets, but he may be a bit too outspoken to be considered a good fit for Philly.
The guy I think the Eagles will end up signing is Carolina's Richard Marshall and he wouldn't be a bad fit. He has experience starting at right corner and playing nickelback. He's not Asomugha, but Marshall would still give the Eagles secondary a huge improvement.
Defensive End
2010 first round pick Brandon Graham is not likely to be available at the beginning of the season, which is slowing down his
professional growth.
The Eagles also have a pair of "fastballs", Trent Cole and Jaqua Parker, who have a tendency to slow down towards the end of the season. How new defensive coordinator Juan Castillo rotates his line is going to be a key factor.
Even with the possible contributions from Ricky Sapp, Daniel Teo'Nesheim, Darryl Tapp and Phillip Hunt, Philly still needs a left defensive end who'll contribute against the run (That does not mean re-sign Victor Abiamiri).
Regardless of his Pro Bowl year in Tennessee, Jason Babin is not the answer. His current market value is not worth it when you consider his age and overall body of work for his career.
Many believe Minnesota's Ray Edwards will ask for too much because a lot of his success cam from playing with Jared Allen and the Williams tackles. Andy Reid will still take a look at him if he thinks he can help improve the bird's pass rush.
Carolina's Charles Johnson had a breakout year after Julius Peppers bolted for Chicago recording 11.5 sacks. He also will only be 25 by the start of the season. If there's a D-lineman Reid is eager to pursue, it's him.
One guy I'd like to see the Eagles look into trading for is Miami Dolphin Philip Merling. He's not an every down end, but his strength is playing the run. Unfortunately at 6'4", 295 lbs the 4th year player out of Clemson is likely too big for the Eagles liking.
Defensive Tackle
Under defensive line coach Jim Washburn, I think a starting tandem of Broderick Bunkley and Antonio Dixon could be very good. It's Mike Patterson who I'm worried about.
If Trevor Laws continues to play like he did last year, he'll be getting a lot of playing time. The Eagles' defensive tackle rotation isn't terrible, but it could still use some improvement.
When he's happy, Albert Haynesworth is the best defensive lineman in the league. He stated he wouldn't mind playing under Washburn again after doing so in Tennessee. That said, the only way he'll be an Eagle is if the Washington Redskins release him. The birds aren't trading for him.
Another tackle the Eagles should consider is former Bear Tommie Harris. Although his production has dipped and he was benched after Week 2 last season, the former Sooner could be a productive part of a rotation.
Seattle Seahawk Brandon Mebane is not only a good run stuffer, he's worked at become a solid pass rusher. If the Eagles were to sign him or anyone else, Patterson likely would be traded.
Linebacker
Don't expect any additions to the linebacking corp via free agency at the NovaCare Complex. The Eagles have invested in five linebackers the past two drafts and it's very likely that Stewart Bradley will be around at least one more year.
If any veteran(s) end up being signed it would likely be Bradley's former teammate at Nebraska, Barrett Ruud of Tampa Bay and/or Oakland Raider Thomas Howard.
Quarterback
Kevin Kolb has reiterated that he wants a chance to be an NFL starter and he knows he won't be doing that in Philadelphia anytime soon thanks to Michael Vick. Where Kolb is traded and for what has become one of the most nationally discussed topics during the lockout.
The question then becomes: Who will Vick's backup be? Nobody outside of the NovaCare Complex knows how far Mike Kafka has developed. If he's not ready to be a No. 2 I think the best option would be former Viking Tavaris Jackson, who's had experience as a starter.
As talented as he is, I'm not sold on Vince Young as an Eagle. He likely will go somewhere he thinks he can start within a year.
If Kafka's ready to be a primary backup, I think the Eagles should look into acquired Ohio State's Terrell Pryor. He would be a low risk addition who could use 2-3 years to develop as an NFL passer.
Wide Receiver
On paper, the wide receiver position may be the one that needs the least amount of attention on the Eagles. That hasn't stopped people from talking about adding Plaxico Burress.
While he would be a red zone threat, I'm not big on adding a 34 yr old two years removed from the game. Especially on a team that has spent those same two years on a youth movement.
If the Eagles really want to add size to the receiver position, I think they should pursue Sidney Rice or Braylon Edwards. Not only would either guy give a significant height advantage, they also can make plays downfield.
Signing either receiver would likely infuriate DeSean Jackson, but is it really a guarantee he'll get the deal he thinks he deserves in Philly? Not at all. With Drew Rosenhaus as his agent, I think Jackson will demand more than what the Eagle think he's worth.
That's definitely something to keep an eye on.
Punter
One position that has flown under the radar has been punter. Sav Rocca is an okay punter, but his numbers always seem to drop during the second half of the season (His 49.3 net average in Dallas last December doesn't count).
It's time for the Eagles to move on from the 37 yr old Australian just like they preparing to move from David Akers.
There are free agents like Adam Podlesh from Jacksonville and Steve Weatherford of the New York Jets, but I think the free agent punter who would fit best the Eagles is Pittsburgh Steeler, Daniel Sepulveda.
Of course, the concern regarding Sepulveda is his health after tearing his right ACL (non-kicking leg) last December. The Eagles do have the luxury of rookie kicker Alex Henery's ability to punt if Sepulveda wasn't 100%.
My Eagles free agency prediction
My first prediction is that Reggie Bush will NOT be an Eagle. He's going to want more than he's worth and Philly has more important negations to focus on.
As far as who I think will be in midnight green when the lockout ends……
1. Jonathan Joseph-CB
2. Charles Johnson-DE
3. Albert Haynesworth-DT
4. Tavaris Jackson-QB
5. Braylon Edwards-WR
6. Daniel Sepulveda-P