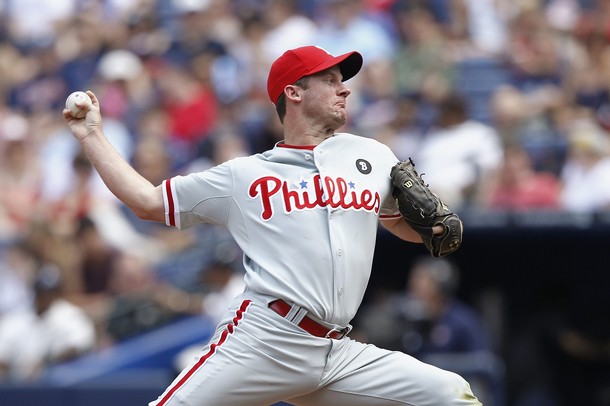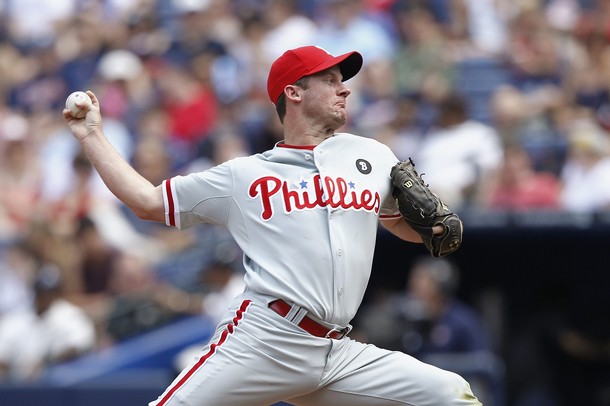 They're not a perfect team but any fair minded observers of the Phillies first half of the season has to be pleased at the way things have gone. Their hitting has been inconsistent and veteran hurler Roy Oswalt seems to be going in the wrong direction, but it's a good time when you've got the best record in baseball.
The Phils are 18 games over .500 with a 45-17 record, which is going to give them a chance to win 100 games if can keep up the pace.
Yesterday, the Phils wasted a good outing by Cole Hamels and lost to the Mariners 2-0. The night before they got some solid efforts from youngsters, Vance Worley and Michael Stutes to beat Felix Hernandez and the Seattle Mariners 5-1. The hitting star of the game was Shane Victorino who knocked in 4 runs and was a single short of hitting for the cycle.
The big question for this team is will they try to add a right handed bat to this lineup. I had a guy call me yesterday on 610-WIP and say the Phils should look to trading Oswalt for a right handed bat.
They would fine in the playoffs with three dominant starters in Roy Halladay, Cole Hamels and Cliff Lee.
What do you think about that idea? Oswalt doesn't have the juice on his fastball any more. His strikeouts are down and his ERA has ballooned to about five in his last four starts.
What do you think?