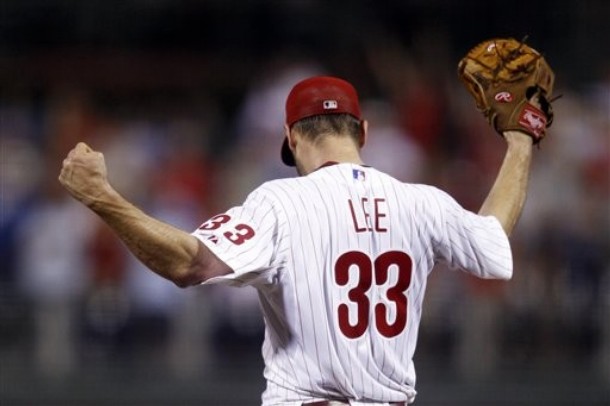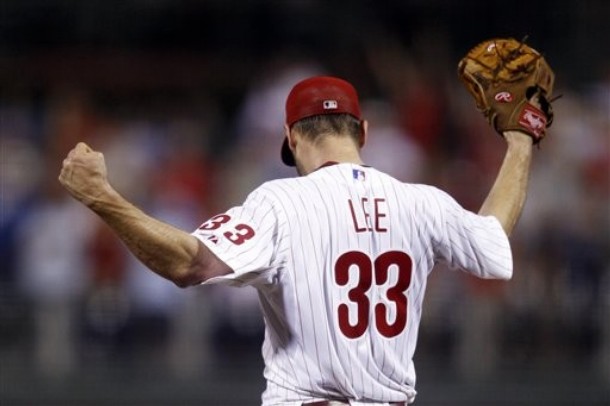 Cliff Lee has been the hottest pitcher in baseball in the month of June, and isn't showing any signs of cooling off anytime soon. Facing the top offense in baseball, the former Cy Young award winner fired his third consecutive complete game shutout in a row and earned his ninth victory of the season.
Lee had a no-hitter into the sixth inning, and finished the game allowing just two hits, walking two, and striking out five. It took the lefthander 112 pitches to finish off the Red Sox.
As if his pitching performance wasn't strong enough, Lee also contributed from the plate, driving in Domonic Brown with a sacrifice fly in the fifth inning.
With his latest gem, Lee carved himself a place in team history by joining Phillies legend Robin Roberts as the only pitchers in franchise history to pitch three consecutive complete game shutouts.
Lee has now won his last five starts, and he's done so in a dominating fashion. He's now allowed just one run in his last 42 innings, and he's pitched 32 consecutive scoreless innings. The scoreless inning streak is the longest of his career. His previous high was 27 in 2008, the year he won the American League Cy Young Award.
Lee has been the team's strongest pitcher in the last few weeks. His early season struggles are now a thing of the past, and he has suddenly become as serious a candidate for the All-Star game as Roy Halladay and Cole Hamels.