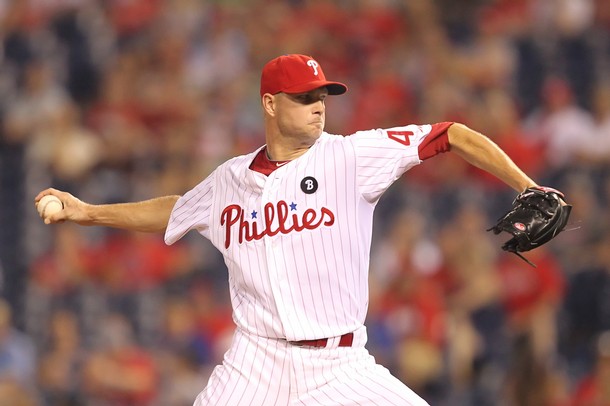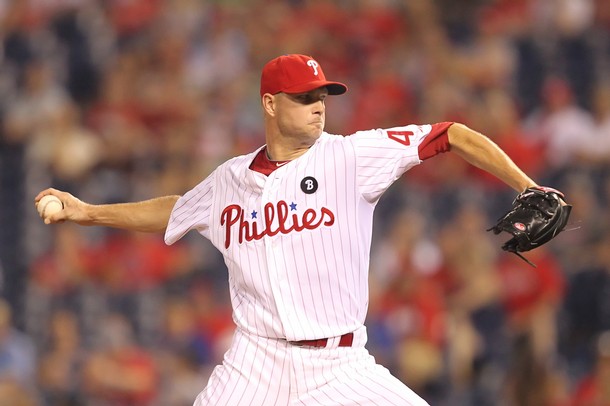 The Phillies revealed some bad news on Tuesday by placing Ryan Madson on the 15-day disabled list with a contusion in his right hand. The righthanded reliever had his pitching hand struck by a line drive back on May 20th. Though he has continued to pitch, his hand has swelled up, limiting the amount of pitches that he can throw. This is the third closer that the Phillies have lost to injury this season with Brad Lidge and Jose Contreras already on the disabled list.
The loss of Madson makes things much more challenging for the Phillies against the Boston Red Sox and their future opponents. The team is now without a proven closer, and they'll have less options to pitch in middle relief.
The only remaining member of the bullpen with significant closing experience is Danys Baez, who has saved 114 games in his career, including a career high 41 for Tampa Bay in 2005. However, Baez hasn't even been able to establish himself as a sixth or seventh inning option for the Phillies, so he realistically isn't an option.
While Madson is on the shelf, the Phillies will likely use a combination of Antonio Bastardo and Mike Stutes to close games as needed. Bastardo has already saved two games this season, and will likely be the primary closer. The lefty could be used in eighth inning depending on if the opponent has difficult lefthanded batters coming up. The two young relievers have been critical to the stability of the bullpen this season, and have risen to every challenge thrown their way so far. They'll now face their greatest challenge to date.