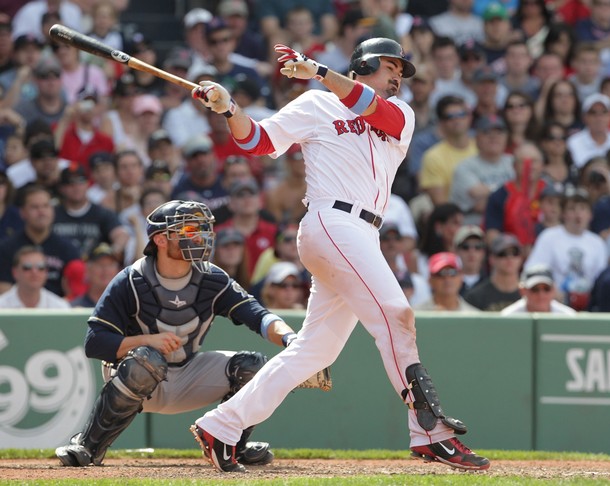 There's a lot of adjectives and terms out there that can describe the Phillies' next series against the Boston Red Sox, a team that has gone from 2-10 to 45-32.
But let's go with my favorite term, and something that has been thrown around by baseball experts and fans alike: World Series preview.
Every time the Phillies and the Red Sox meet up, there's always going to be a large audience, and there's no better venue then Citizens Bank Park, a stadium that has seen 166 straight sell-outs. But with the Phillies sitting somewhat safely atop the NL East, and the Red Sox quickly tracking the New York Yankees (45-31), there's bound to be a lot of excitement in this three-game series, which is why I put together a little list of things I am anxiously awaiting to see in this series:
The Pitching Rotations
It's a shame that Roy Halladay couldn't go for his seventh career complete game against the Red Sox, but no worries, the Phillies will send out their other two aces: Cliff Lee and Cole Hamels. Countering Lee, Hamels and Vance Worley are the Red Sox top tier pitchers: Josh Beckett, John Lackey and Jon Lester.
Beckett and Lee have compiled some of the lowest ERA's in the league, but Beckett has been no where near as dominant as Lee has this past month. In the month of June, Lee has a 0.27 ERA and a 4-0 record.
The media has done its best to promote the Phillies as the best pitching staff around baseball, but the American League's top pitching
staff may belong to Boston. Between Beckett, Lester, Lackey and Tim Wakefield, the Sox are poised to make a deep playoff run as long as their bats produce.
Speaking of the bats, it will be no easy task for any of these pitchers, specifically the Phillies' pitchers, to find a way to shut down the offenses.
Boston's Red Hot Offense vs. Philly's Slumping Bats
At the beginning of the season, many questioned the Red Sox decision to go out and spend all their money and two bats: Adrian Gonzalez and Carl Crawford.
But no one is complaining now as the Red Sox have belted their way to the league's top offense, ranking first in runs, batting average and on-base percentage. The team also ranks second in slugging percentage.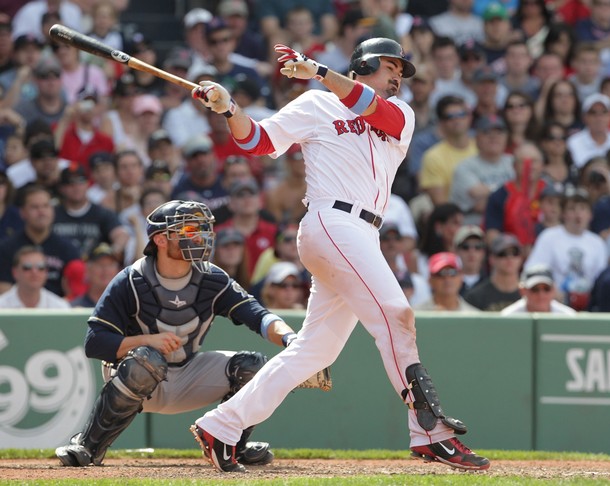 Gonzalez has put up MVP-type numbers so far in his first season in Beantown. His .361 average and 71 RBI's are top on the team, while veteran DH David Ortiz has regained his power stroke and currently leads the team with 17 home runs.
Contrary to Boston, the Phillies have been on the decline in terms of productivity. The club ranks 21st in batting average, 16th in runs scored and 22nd in slugging percentage. That has been no where near what this offense has proven over the past couple of seasons, but it's a completely different offense this year without Jayson Werth. The power is not there. The consistency is not there. And more importantly, the timely hitting is not there.
It will be interesting to see how the Phillies' bats perform when this highly-anticipated series unfolds.
Michael Stutes, Antonio Bastardo and Vance Worley
Three young pitchers, but all of them play an important role for this team.
Stutes has pitched with ice in his veins this season, and besides his last outing against the Oakland A's, he has shut the opposition down. Every time he comes out from the 'pen, I always find myself cheering. He's a likeable guy with his wavy, surfer hair hanging out from his hat and he shows no fear on the mound. That is why I cannot wait to see him take on someone like David Ortiz or Adrian Gonzalez. And I'm sure every Phillies fan would love to see him send J.D. Drew back to the dugout with his bat between his legs.
The same goes for Bastardo. He's done a great job this season filling in for all of the injuries in the