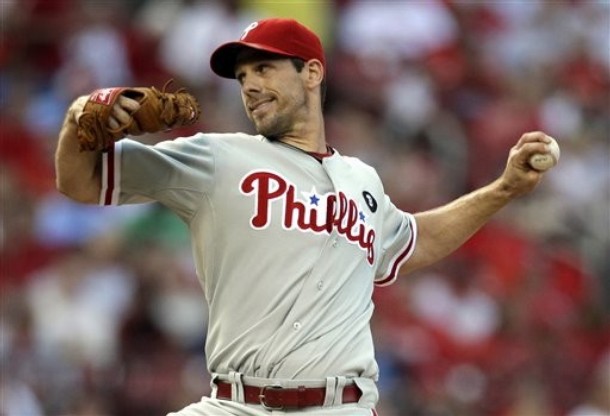 With the Phillies set to begin a highly anticipated series against the Boston Red Sox on Tuesday night, here is a look at the coming pitching matchups.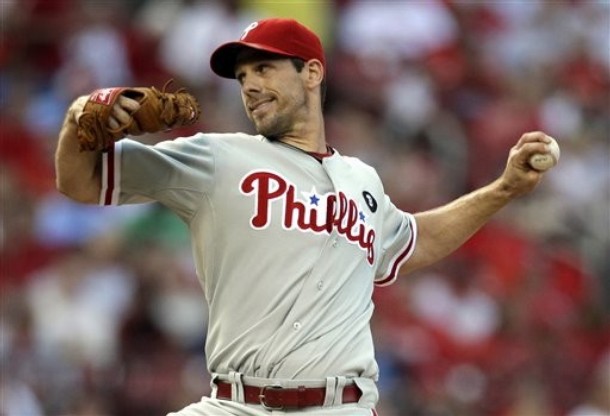 Tuesday:  Josh Beckett (6-2, 1.86 ERA) vs Cliff Lee (8-5, 2.87 ERA)
After getting off to a disappointing start to the 2011 season, Cliff Lee has been the hottest pitcher in baseball in June, going 4-0 in his last four starts, pitching back-to-back complete game shutouts, and allowing just one run over his last 33 innings of work. He is 6-1 with an ERA of 1.88 at home this season, and thrives on pitching in big moments. Lee has had issues with his command at times this season. He is 2-4 with an ERA of 4.06 in 10 starts against Boston in his career.
His opponent, Josh Beckett, is having a tremendous season for the Red Sox, only allowing 19 runs in 92 innings of work to this point in the season. He's been excellent all season, and has given up more than three runs in just one start where he allowed four runs against the Baltimore Orioles. Beckett enters the game coming off of a complete game, one hit shutout of the Tampa Bay Rays. The only issue with Beckett has been his ability to consistently go deep into games. He's pitched more than six innings in only seven of his 14 starts. Beckett is 8-4 with a 3.98 ERA in 17 career starts against the Phillies.
Advantage: Cliff Lee
The left-handed ace has been unhittable in the last month, and nearly unbeatable at home all season. Being in the spotlight at home in a highly anticipated game will only play to Lee's advantage.
Wednesday: John Lackey (5-6, 7.36 ERA) vs Vance Worley (2-1, 2.83 ERA)
Vance Worley has done a nice job filling in for Joe Blanton as the fifth starter in the Philadelphia rotation. He's put together some quality outings, and given the team a chance to win his starts. However, he's had issues with his command at times, and walks too many batters. He'll be facing one of the league's most potent lineups, and will have little room for error. It will be his first career start against Boston.
John Lackey received a big contract from Boston as a free agent from Anaheim, and he hasn't been living up to his paycheck. His ERA is sky-high at 7.36, and he's only given up less than four runs in three of his 11 starts, which is nothing short of astounding. How good Lackey looks on Wednesday will be entirely up to the Phillies offense. They've made a lot of poor pitchers look like aces this season, but they've also had their nights when they've been able to break out for some decent performances. Lackey is 2-1 with a 3.44 ERA in three starts against Philadelphia.
Advantage: John Lackey
It's extremely difficult to imagine Vance Worley not being overwhelmed by one of the best lineups in baseball. He's fortunate to be matched up against the worst starter in the Boston rotation. As bad as Lackey has been this season, its entirely possible that he'll be able to enjoy some success against the inconsistent Philadelphia lineup.
Thursday:  Jon Lester (9-4, 3.66 ERA) vs Cole Hamels (9-4, 2.49 ERA)
Cole Hamels has been enjoying what might be the best regular season of his career. He's been pitching as well as he ever has before, including the 2008 playoffs. He's consistently gone deep into games for the Phillies, and his only poor start of the season came in April against the Mets. Hamels has lost his last two starts against Seattle and Oakland despite pitching well. He is 3-0 with 1.71 ERA in three career starts against Boston.
Jon Lester is having a productive season for Boston. He went through a rough stretch in May where he had an ERA of 5.50 in six starts, but has since recovered and posted an ERA of 2.89 in his last four starts. He gets himself into trouble occasionally by walking too many batters, so the Phillies offense will need to take a patient approach against him. He is 1-0 with an ERA of 0.64 in two starts against the Phillies.
Advantage: Jon Lester
Though Hamels is clearly the better of the two pitchers, Lester is the type of left-hander that can frustrate the Phillies offense, and shut them down. Hamels pitched eight innings and only gave up two runs, but it wasn't good enough for him to win and that could easily be the case again.