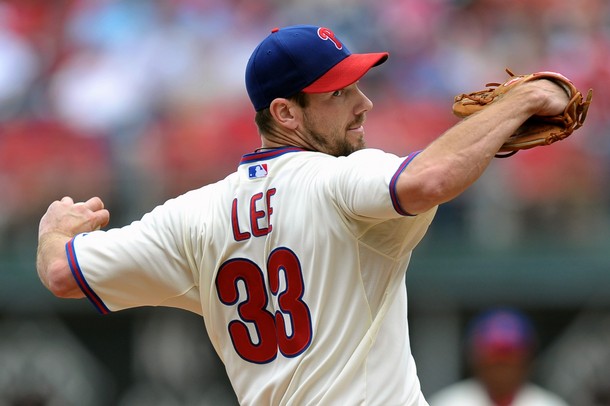 The Phillies will travel to Toronto for a three game series with Roy Halladay's former team. Here's a preview of the coming pitching matchups.
Friday: Kyle Kendrick (4-4, 3.23 ERA) vs Ricky Romero (7-7, 2.74 ERA)
Kendrick will make his sixth start of the season, and his first since moving into the rotation to replace the injured Roy Oswalt. Kendrick has pitched in a variety of roles for the Phillies this season, and has been effective as a spot starter. Two of his four wins and only one of his losses have come as a starter. With Oswalt expected to be out until August, Kendrick will be settling into the rotation for the foreseeable future.
Romero is one of the league's better (and underrated) left-handed pitchers. He is coming off a complete game shutout of the St. Louis Cardinals. He's capable of going deep into games, and hasn't pitched less than seven innings in a start since May 7th. The lefty is 1-0 in his career against the Phillies with a 1.93 ERA in two starts.
Advantage: Ricky Romero
Like Jon Lester, Romero is the type of lefty that will frustrate the Phillies' offense, and shut them down. He's turned in two very good starts against the Phillies in his career, and should do the same when facing the anemic offense that the Phillies have.
Saturday: Roy Halladay (10-3, 2.40 ERA) vs Carlos Villanueva (5-1, 3.15 ERA)
Halladay will make his first start in Toronto as a member of the opposition. He is coming off of a complete game effort against the Oakland Athletics, his best performance in over a month. Before his last game, the ace hadn't quite been pitching up to his standards, allowing more than three runs in two of his last five starts. The righthander made a start against his former club in Philadelphia last season, and fired seven scoreless innings to earn a win.
In his first season in Toronto, Villanueva has proven to be a reliable starter for the Blue Jays, and is having the best season of his career. However, his level of effectiveness has dipped over the last month. After allowing just 10 earned runs through the month of May, he allowed 13 earned runs in June alone. Villanueva has appeared in 11 games against the Phillies, all in relief, and has a 1.26 ERA against them.
Advantage: Roy Halladay
Halladay will be ready to deliver a great performance against his former team and in the city that he spent most of career in. After seeing two tough leftys in a row (Jon Lester, Ricky Romero) Carlos Villanueva will be a welcome sight for a struggling offense.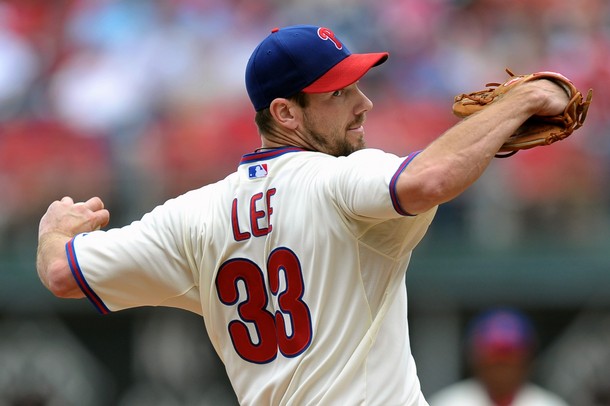 Sunday: Cliff Lee (9-5, 2.66 ERA) vs Jo-Jo Reyes (4-7, 4.77 ERA)
Lee has been the best pitcher in baseball since the calendar turned to June, and has pitched three consecutive complete game shutouts. He's been nothing short of spectacular, and has only allowed 10 hits in his last three outings. His command has been as good as it has ever been, and when he has his pinpoint accuracy, he is nearly impossible to hit. In nine career starts, Lee is 2-4 with a 3.81 ERA against Toronto.
Reyes is the average fifth starter: a decent pitcher who will usually give between five and six innings and allow between three and five runs in a start. He enters the game coming off of a poor effort against the Pirates, where he gave up six runs and wasn't able to make it out of the fourth inning. Reyes has seen action against the Phillies as a member of the Atlanta Braves. He is 0-3 against Philadelphia with an ERA of 6.99 in six games (four starts).
Advantage: Cliff Lee
On paper, this is the biggest mismatch in the series. Until further notice, Lee is performing on a level above every other pitcher, and doesn't show any signs of slowing down. Reyes has been hit around by the Phillies in his career, and doesn't have the skills or experience to frustrate the lineup like other pitchers can.