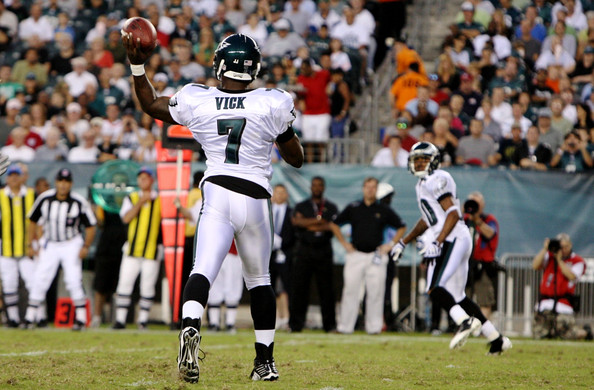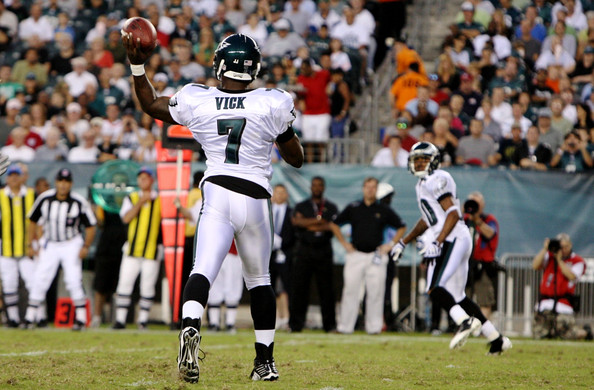 I don't know whether former New York Giants wide receiver Plaxico Burress will ever play for the Philadelphia Eagles, but one thing is for sure, he's got some fans on the Eagles roster.
Both Michael Vick and DeSean Jackson have been singing the praises of former Giants wide receiver Plaxico Burress the last few days. Last week Jackson shared some of his thoughts about the probability of playing with Burress.
"Plaxico Burress just came out to California, me and him just spent some time together and catching up," Jackson told Stephen A. Smith on ESPN Radio in New York, via SportsRadioInterviews.com. "I think he would love to come play for the Eagles, come play with me and Vick. He already kind of had a connection with [Michael] Vick, with him being in prison and him kind of talking to him before. So it might be a connection, I'd love it. But regardless, I wish the best for him, and if he was to come to Philadelphia I think it would be a dangerous combination."
Now Vick has grabbed the mic and begun to join in singing the praises of Burress. He was on The Herd with Colin Cowherd on ESPN
radio and he had plenty to say about Burress.
"I think he's an extremely good athlete, one of the best receivers ever to play the game, tremendous size and incredible abilities to make plays at any given moment in the game. So why wouldn't you want him as an addition on your team if you feel like he can be a leader, first and foremost, and he can help your team football team win games?"