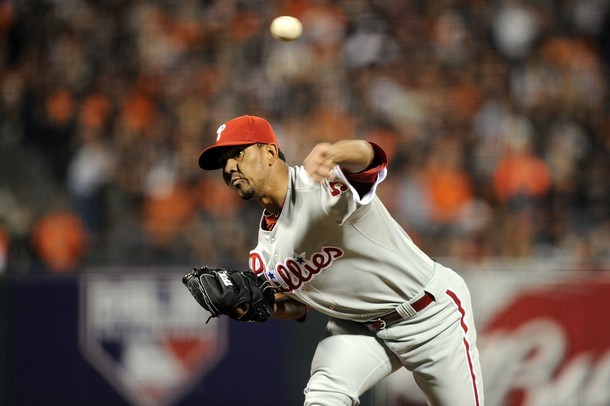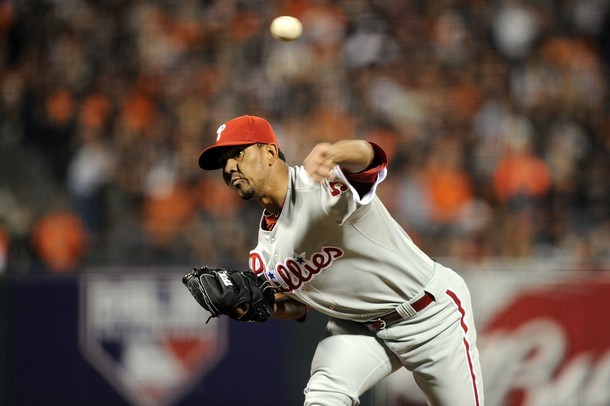 The trade winds are blowing in and its with rumors of the Phillies looking to acquire closers such as the Padres' Heath Bell, and the Royals' Joakim Soria.
The question is…WHY!?!
The Phillies as a team have only blown three saves all season. When Ryan Madson returns the Phillies will have Michael Stutes for the 7th, Antonio Bastardo for the 8th, and Madson for the 9th, that is a solid back end of the bullpen. Combined the trio is 9-2 with 20 saves.
The Phillies top three starters (Halladay, Lee, Hamels) combined have thrown at least 7 innings in 44 of their 57 starts. A Phillies pitcher that goes 7 innings leaves the Phillies three solid pitchers for the final two innings. The Phillies have the top save percentage in Major League Baseball and are one of the top teams in baseball when leading after 7 innings. So why waste prospects on a closer?
Pitching is not the Phillies problem, hitting is, pitching was not the reason the Phillies lost to the Giants last season in the playoffs hitting was, yet it looks like the Phillies are continuing to neglect hitting and beef up pitching.
Fan shouldn't expect the Padres to give away Heath Bell for a rally towel and some baseballs. Bell is an all-star; the Padres are going to want a prospect that can be a key piece in the future.
Sure the time is now for the Phillies and half the prospects never pan out, but that doesn't mean trade prospects for a luxury in the bullpen. If the Phillies are going to use the farm system they need to trade for the obvious need on the team. A RIGHT HANDED BAT!