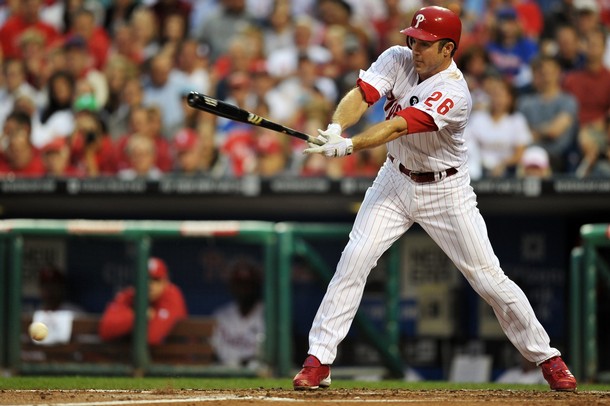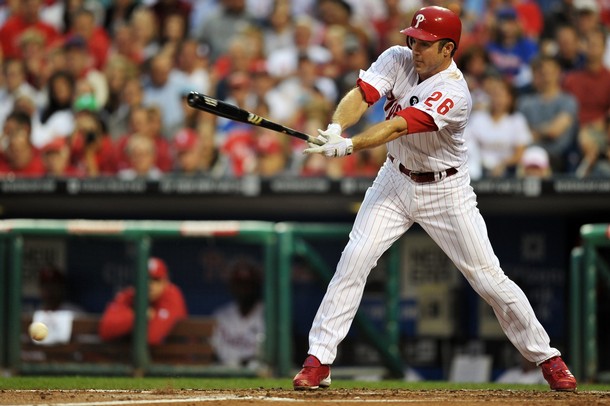 It is obvious that even after coming off the disabled list, Chase Utley finished the first half of the season performing at less than 100 percent. Truth of the matter is that the former All-Star second baseman may never perform at the level he has in the past.
After starting the season on May 23rd, it looked as though something was missing with the Pasadena native. His numbers told Phillies fans they were going to have to be patient before he could find his groove. In May, Utley posted only six hits in eight games dropping his batting average to .222, which is one of the worst stints of his career.
The Bruin did leave some Philly locals with optimism. Despite his poor hitting, Utley stole two bases in two attempts during May. He followed that with three more stolen bases in June and three in early July.
Eight stolen bases half-way through the season isn't anything to brag about, but don't forget Utley suffered a knee injury and narrowly dodged surgery. Seeing the once MVP candidate running the bases the same way he had prior to the injury is a main reason many still consider him a very rare, five-tool second baseman.
The five-time all-star started off July amidst an eleven game hitting streak, leaving critics who talked about his "decline," speechless. Although Utley's power numbers are down, his on-base-percentage has been steadily increasing since the end of May.
Despite his mere four home runs, the four-time Silver Slugger has concentrated on getting into scoring position for Ryan Howard and Raul Ibanez, who follow him in the order. Utley has already walked 17 times this year, scored 22 runs and his .280 average shows he has been more than pulling his weight.
Besides his injury plagued spring training and slow start through May, the infamous fan favorite emerged as a top table-setter in the Phillies lineup and that can't be over looked.
It is hard to act surprised about Utley's change to a contact hitter because his power numbers have been consistently dropping since 2008. After lowering his homerun tally by 15 long balls in 2010, the all-star second baseman made the right decision to revamp his hitting style to focus more on line drives rather than tape-measure shots.
Fans may be starting to get restless with Utley, but trust me hold out, a huge second half is in the mix. If the Phillies expect to hold their lead over the red hot Braves, they are going to need their pivot man at his best.
I'm not saying his power numbers are going to increase, I'd be surprised to see the 32-year-old with over 20 home runs, but I do think he will continue to build his already solid OBP and decent batting average. If the left handed hitting second baseman can improve both his average and OBP by 10 to 20 points, it would be a surprise if Howard has less than 130 RBIs come October.
Whether a contact hitting table-setter is the role Utley wants or is ready for, he needs to embrace his position because when push comes to shove, the Phillies need their out-spoken star to be on base waiting for Howard to bring him home.