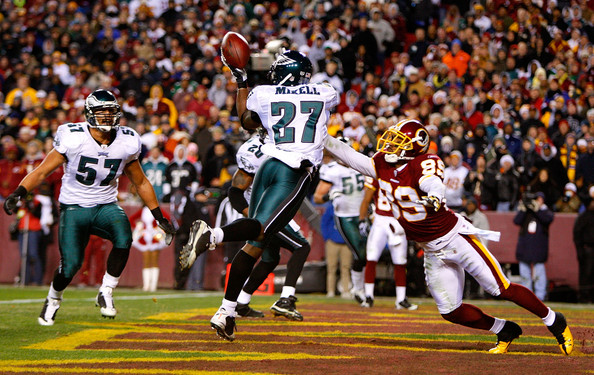 So close, yet so far. That's where the current labor negotiations are right now.
The owners may have approved the CBA Thursday evening, but that means nothing if the player's trade association refuses to recertify as a union and do the same.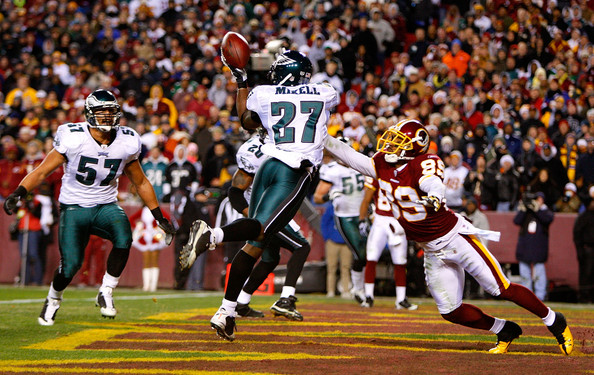 I would like to think that the NFLPA and NFL will get the last few issues resolved soon so football will officially be back.
Once that's done, each team will have time to make decisions on their own pending free agents. The Philadelphia Eagles have 17 players schedule to be out of a contract when the new league year starts.
Fortunately, none of the free agents to be are considered core player who must be re-signed no matter what. Honestly, I wouldn't lose sleep if the all of these guys departed.
While the emotions get back under control with hopes to end courtroom football, let's look at current Eagles schedule to hit the market……
1. Quintin Mikell-SS: It's not because he's 30 that the Eagles won't resign Mikell. It's because he's 30 and wants a deal longer than Philly is likely willing to give him. Mikell will be in a different uniform under a 3-4 year deal.
2. Reggie Wells-OG: Wells was traded right before the start of the regular season with hopes that he could earn time at right
guard. Never happened. Lack of training camp could've been the issue. Wells likely will be retained with a one year deal.
3. Victor Abiamiri-DE: The Eagles can't afford to keep holding on to players with constant injury issues. This is especially true on a defensive line that has worn down towards the end of the past few seasons. Abiamiri should be let go.
4. Nick Cole-G/C: The Eagles have chosen to go with Howard Mudd's philosophy of smaller, athletic O-linemen. It's been rumored that Cole may end up in Dallas, he definitely won't be back in Philly.
5. Ernie Sims-OLB: Sims may have been the biggest disappointment on the Eagles last season. Sims looked lost the entire season
and came nowhere close to being a playmaker. He may have trouble signing with anyone when free agency starts.
6. Omar Gaither-LB: Remember when Gaither was supposed to be the Eagles starting middle linebacker?? It seems like eons ago. I'd be shocked if Gaither is re-signed.
7. Ellis Hobbs-CB: The Eagles traded for Hobbs to prove a point to Sheldon Brown when it comes to contracts disputes. Unfortunately, that move backfired. Even before his neck injury, opponents were eager to throw to Hobbs side of the field. He should retire while right cornerback is one of the Eagles biggest holes to fill currently.
8. Antoine Harris-S: Harris didn't make it past the preseason opener last year. Even when healthy he was a long shot to make the team. I think his brief NFL career will come to an end.
9. Bobby McCray-DE: McCray signed late in the season to provide depth when Brandon Graham was injured. If he were to come back it would be in December 2011 when another defensive end gets hurt. There's no way he's signed when free agency starts.
10. Akeem Jordan-LB: I could see the Eagle signing Jordan to a one year deal. He's excellent on special teams and he's been a starter on this defense. Guys like Keenan Clayton and Casey Matthews likely won't be ready to take over just yet.
11. David Akers-K: He turned down a contract offer. He refused to sign his transition tag tender. The Eagles drafted Alex Henery in the 4th round. The writing's on the wall. Thanks for the memories.
12. Dimitri Patterson-CB: I'm not as low on Patterson as a lot of fans are. I do agree that he should be nobody's starter. But, before he was put into that role he was decent in dime packages. I doubt he gets re-signed but I'd rather they keep him and get rid of the overpaid Joselio Hanson.
13. Sav Rocca-P: Rocca is an okay punter, but nobody to get excited about. Even at the age 38, I see the Eagles keeping him around. I also think a veteran punter will be brought in for competition when training camp starts as well.
14. James Harrison-HB: Harrison was definitely an improvement over Mike Bell. He likely will sign with a team that will utilize him more as well as give him a longer term deal than the Eagles potential offer.
15. Eldra Buckley-HB: Buckley is a huge asset on special teams, but he provides no depth to the running back position because his style of play doesn't fit the Eagles offense. He likely will receive a one year offer.
16. Max Jean-Giles-OG: Even with the lap band surgery slimming him down immensely, I think we've seen the last of Jean-Giles as an Eagle. Like Nick Cole, he's not a Howard Mudd type of lineman.
17. Stewart Bradley-LB: A few weeks ago, I thought Bradley would be the Eagles pending free agent most likely to return. If he's looking for a long term deal as reported, he might not receive that offer with his injury history.
With the pending free agents across the league, the Eagles could easily find an upgrade over any of these players. They've already addressed potentially some of the guys in April's draft.
Hopefully, we'll find out next week who stays and who goes.