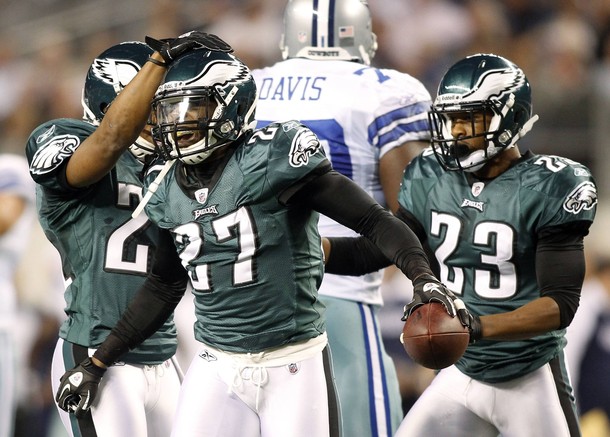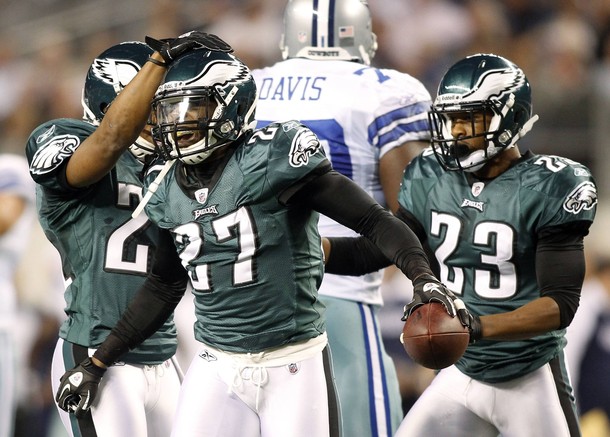 ESPN's Adam Shefter reports the St.Louis Rams have reached an agreement with former Eagle Quintin Mikell. The length of the deal is reported to be four years, however, the terms of the contract are still unknown. "I am A Ram Now! Let's Get It Crackin!" Mikell posted to the world via twitter.
Fox Sports South West is reporting the Dallas Cowboys have released running back Marion Barber, wide receiver Roy Williams, guard Leonard Davis, and kicker Kris Brown in order to save 16.6 million on the team's salary cap.
Pro Football Talk reports the Redskins have reached an agreement to resign wide receiver Santana Moss to a three-year deal worth $15 million and $6 million guaranteed, including a $5 million signing bonus.
PFT reports the Panthers have re-signed defensive end Charles Johnson. Johnson had 11 1/2 sacks in 2010. According to the report Johnson will make $76 million over six years, with a $30 million signing bonus
ESPN's John Clayton is reporting quarterback Matt Hasselbeck will not return to play for the Seahawks in 2011, as a result the team signed two quarterbacks, former Viking Tavaris Jackson and former Texan and Cardinal Matt Leinart. The same report claimed the Tennessee Titans and the San Francisco 49ers expressed interest in Hasselback.
Bengals owner Mike Brown announced that the team will not trade disgruntled quarterback Carson Palmer. Palmer is expected to retire until his contract with the Bengals is up.