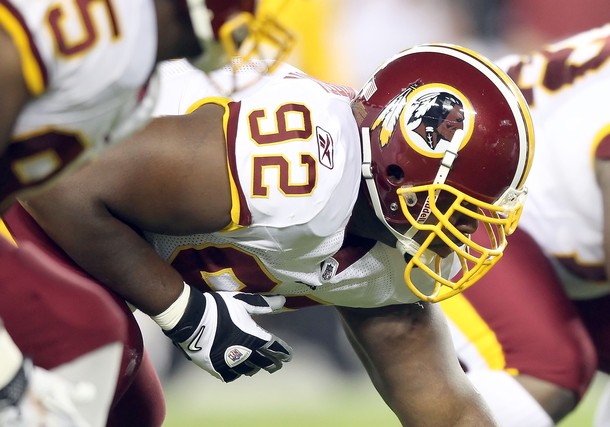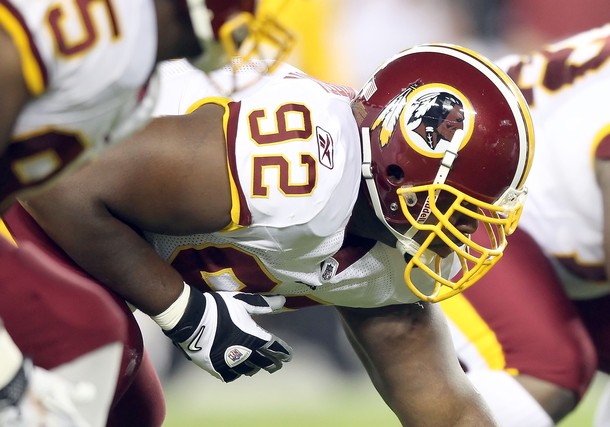 Two of the big names that the Eagles were rumored to be interested in pursuing are now off of the market. The Washington Redskins have traded defensive tackle Albert Haynesworth to New England, and the New Orleans Saints are close to completing a deal that will send running back Reggie Bush to the Miami Dolphins.
The Redskins didn't want to just release Haynesworth out of fear that he would remain in the division, and sign with the Eagles. The Eagles were thought to be a fit for the former Titan because of his past history with defensive line coach Jim Washburn, who has been his coach in his best seasons. The Redskins gave him a rich contract several years ago, hoping he would be a disruptive force on the field, and instead they got a disruptive force in the locker room. They decided to cut their losses, and were at least able to send him out of the division and out of the conference.
The Eagles were thought to have interest in bringing in Reggie Bush as a backup to LeSean McCoy. The former top draft pick has ideal skills for a running back in Andy Reid's offense, and could also have been used as an alternative to DeSean Jackson as the team's punt returner. However, the Saints have been able to avoid simply releasing Bush, and are close to a deal to send him out of the conference as well.
A third name that the Eagles have been heavily rumored to be interested in may also be off of the radar screen. Plaxico Burress is set to visit both the Giants and the Steelers, his two former teams. Several weeks ago, the Eagles were thought to be a front-runner for the services of the veteran receiver, but both sides appear to being going in other directions at this time.