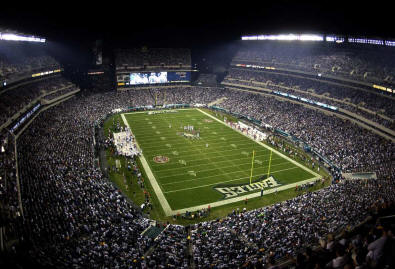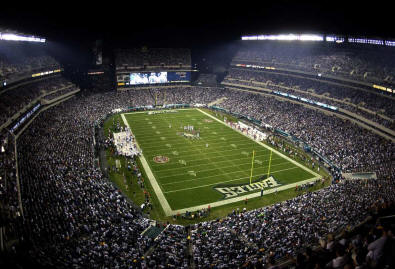 I know the Phillies have an outstanding baseball team, which has the best record in all of baseball and could be on the way to another World Series title, but the Eagles may still own Philadelphia.
The Birds put single-game tickets on sale this morning at 10am and sold them out in less than hour.
This isn't a surprise to me after the Birds went into a free agent signing frenzy at the end of last week. They've acquired four Pro Bowl level defensive players; cornerback Dominique Rodgers-Cromartie, defensive end Jason Babin, cornerback Nmandi Asomugha and defensive lineman Cullen Jenkins.
"We're happy to see the demand for Eagles football is healthy and strong," team president Joe Banner said. "Season ticket renewals, waiting list applications and single game sales show that Philly fans are ready for some football. And we're highly motivated to deliver our fans a great season on the field."