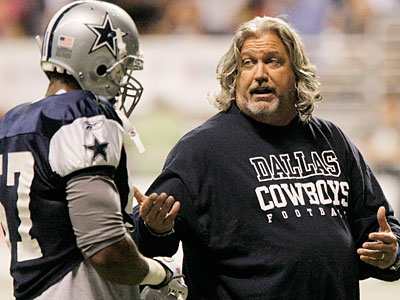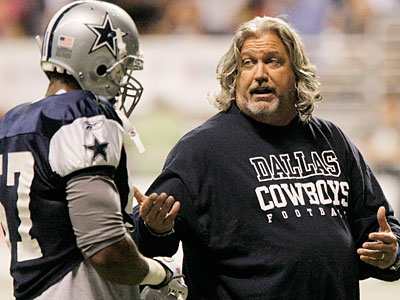 I can see that this is going to be a fun NFL year. Buddy Ryan's son, Rob Ryan who is the Dallas Cowboys defensive coordinator. He's already starting the talking by taking a shot at the Eagles and calling them "The All-Hype Team".
"I've got three bullies over there waiting for Thursday," Ryan said. "These are proven players, and that's what we need. I don't know if we win the all-hype team, I think that might have gone to somebody else, but we're going to beat their ass when we play them."
Ryan does have some great players on his defense, DeMarcus Ware, Jay Ratliff and Anthony Spencer. I do expect them to play much better against the Eagles than they have in the past, but that doesn't mean they're going to beat the Eagles. The fact that Ryan is talking about the Eagles tells me that he sees them as the best team in the division.
Adding to the attention that the Eagles are getting is the fact, that the Birds snatched Nmandi Asomugha away from the two Ryan twins, Rob in Dallas and Rex in New York with the Jets.
The Cowboys and the Jets were supposedly fighting it out over Asomugha when the Eagles came out of nowhere and signed him. Both of the Ryan twins are probably still smarting over losing the prized cornerback.