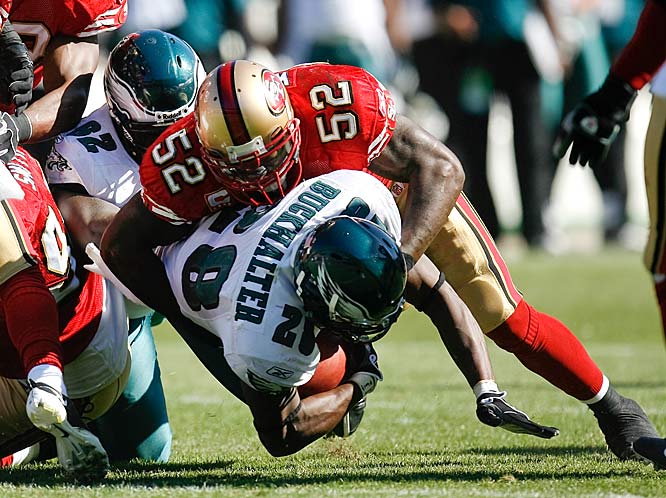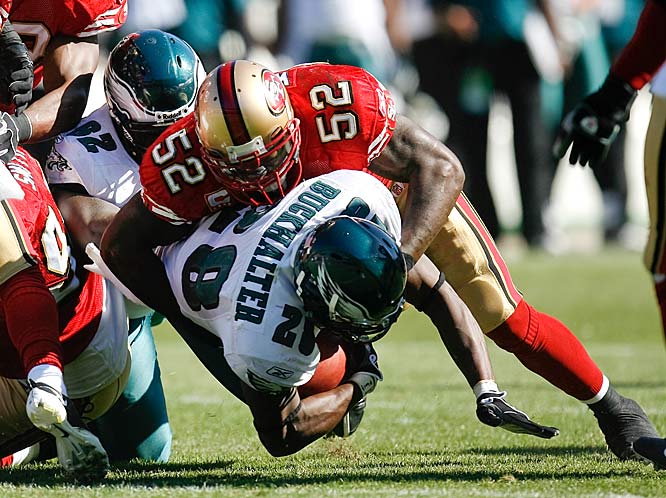 The Philadelphia Inquirer's Eagles beat writer Jonathan Tamari put it best when he called the Asante Samuel for Patrick Willis trade rumor a fantasy gone viral.
Numerous credible NFL insiders are calling the rumor laughable.
"For the geniuses who continue to ask about Willis to the Eagles. Are you serious? Willis is arguably the best LB in the NFL." Adam Caplan tweeted.
"I don't throw trade names on Twitter until I know there might be some validity. So stop hyperventilating. No Asante deal imminent, I'm told." Les Bowen tweeted.
As of late Tuesday night, Adam Schefter who seems to break all the major stories surrounding the NFL 2011 off-season has zero tweets on the issue.
The rumor appears to be started by the Twitter account "DMV Followers", I am guessing it was done as a publicity stunt because under the bio section of the account "DMV Followers" states it is a music service company (whatever that is?) located in the DC metro area.
The original tweet reads: "Eagles in discussion to move Asante Samuel to 49ers in return for Patrick Willis."
Other informative "DMV Followers" tweets include, "Maryland is the 18th best party school", "The Eagles are the NFL's Miami Heat", and "Where's the people at that have AT&T"
So, as awesome as it would be for the Eagles to acquire Patrick Willis, it looks like this rumor will be stored in the BS section of the rumor mill right next to the Brett Favre backing up Michael Vick rumor.
Follow me on twitter @jerybrennan