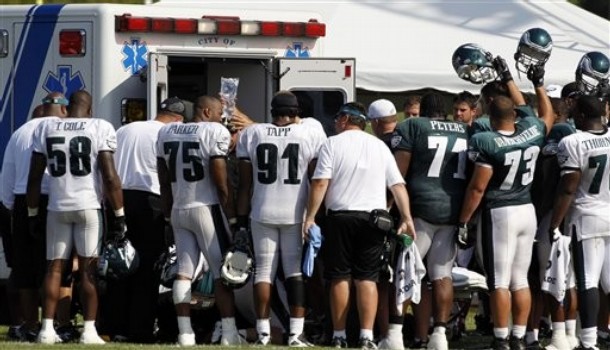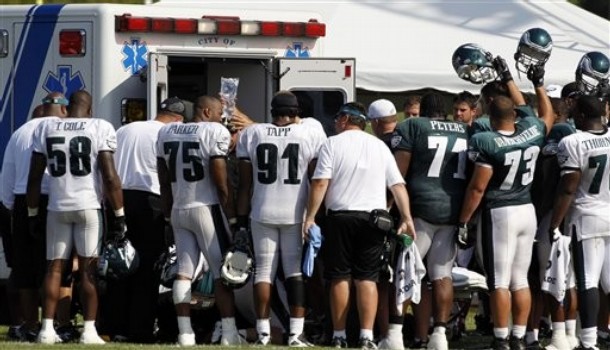 The Eagles are going through a tough time right now when it comes to the health of their football team. We've learned from ESPN's Sal Paolantonio that Eagles defensive tackle Mike Patterson, has AVM, Arteriovenous Malformation.
I know you're wondering what is AVM. It's is a very rare, abnormal and/or poorly formed connection or tangle of veins and arteries that have a higher rate of bleeding than normal vessels.
He may need to undergo surgery or radiation treatment.
Eagles head trainer Rick Burkholder will talk to the media after practice about Patterson's condition.