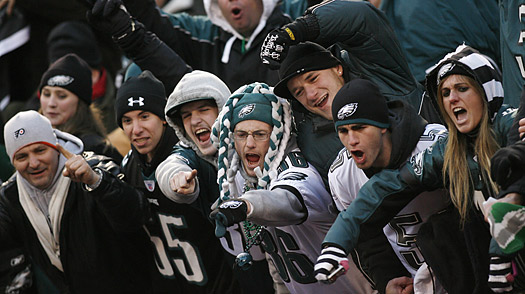 Every football fan in the NFC East knows that our Philadelphia Eagles are the best team in it, by far. They are jealous, they wish they could be us.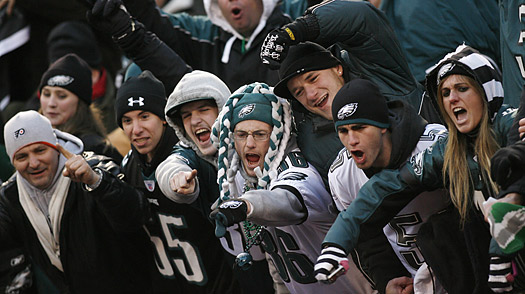 Fans of the other three NFC East teams only have one argument they can use against us this season and it is: "How many rings you got?"
Don't put up with that argument Eagles' fans. It is irrelevant during the season how many rings a team owns.
Let's start with the biggest losers, Redskins fans. The Redskins last ring came in 1991, I am 24, I was four years old when they won it. Any fan in their early to mid 20's is not allowed to use this argument because a 20-year-old Eagles fan and a 20-year-old Redskins fan has witnessed their team win the same amount of Super Bowls, ZERO!
If it is an older fan who could remember I enjoy using this line, "Sorry my distant memory slips me as I get older, but my recent memory can only remember the Redskins winning only one NFC East title in the past 20 years. " If they want to talk about the Redskins history, inform the Skins fans of the team's most recent history, also thank them for the second round pick they gave us for McNabb.
Next is the Cowboy fans, they are my favorite to trash talk with, mainly because they are so stupid. "We got five Super Bowls" Yes and the last one came in 1995. "Yea we still have rings though." I find in Philadelphia most Cowboy fans are not from Dallas so my go to response is "Were you at the parade?"
They never are, to which I follow it up with, "Did you celebrate in your basement by yourself?" Did you line up your stuffed animals put them on hot wheels and parade them into your kitchen?" Of course this season Cowboy fans will rally around their mullet wearing defensive coordinator Rob Ryan, they will call the Eagles the all hype team which will set up the ultimate comeback, "Aw, what's the matter jealous that your five Super Bowl rings from 16 years ago wasn't enough to land Nnamdi?"
Finally the Giants fans, their team's Super Bowl XLII win over the Patriots completely take away the argument of yeah you have Super Bowls, but they are ages ago. Luckily the Giants employed a punter by the name of Matt Dodge in 2010. No crafty comebacks needed against this group just a two word response, "Matt Dodge." Hey, when was your last Super Bowl Eagles fan? "Matt Dodge?" Is that all you got Eagles fan? "No, we have a better team than you this year, but I guess when your current team stinks, you have to relive four years ago kids have gone to and graduated college since then." Even though four years isn't a long time ago, make it seem it.
This looks like it is our year Eagles fans. Don't let these jealous losers ruin our season long celebration of perhaps our very first Super Bowl. Yes, for the most part our past does suck, but our future is way brighter than the three other NFC East team's so focus on that, and remember if at loss for a thought at any point in an argument just revert to an E-A-G-L-E-S chant, it works every time.