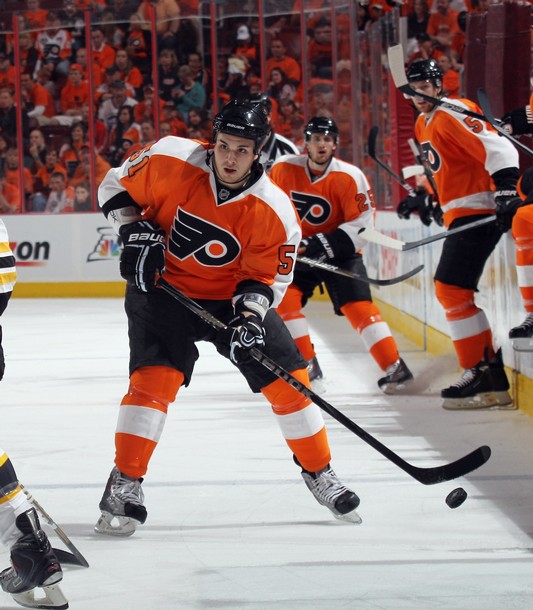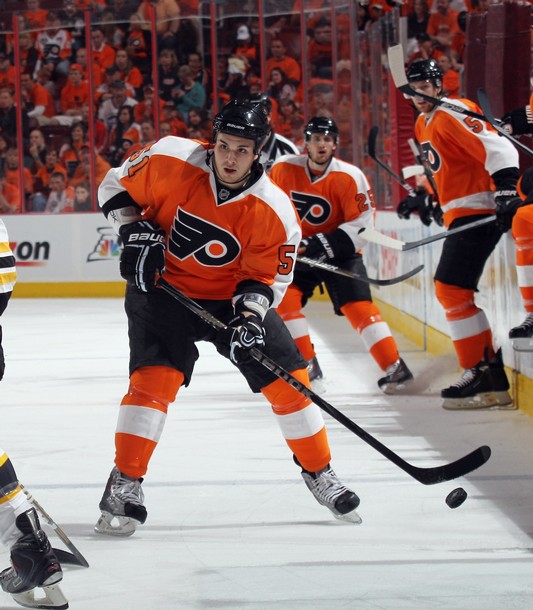 There have been conflicting reports that Sidney Crosby's post-concussion headaches have intensified again after weeks of successful offseason training. The news, while advantageous for the Penguins' Atlantic Division rivals, is disappointing for hockey fans. Crosby, whether you consider him a "crybaby" or not, is the best player of our generation and is its best ambassador for promoting the sport.
The hit that initiated the concussion came from forward Dave Steckel of the Washington Capitals during the 2011 NHL Winter Classic. The open-ice hit came as Crosby slowed down to watch the puck move behind him and Steckel blind-sided him in an effort to pursue it. As the incident took place with about 10 seconds left in the period, it's obvious that Steckel was trying to take a cheap shot.
I bring up Crosby's concussion to point out what is preventable and what isn't in terms of head hits in the sport of hockey.
The truth is, there's not much anyone can do.
Longer suspensions and steeper fines can be doled out to discourage head hunting, but many hits come about as a result of what the NHL refers to as "hockey plays." In this instance, Steckel has no history of being a dirty player, but unfortunately took advantage of a player with his head down in one of the biggest games of his career.
When Mike Richards hit David Booth two years ago, he wasn't suspended on the grounds that it was a hockey play and that Richards had no prior history (although try telling that to Ronald Petrovicky).
Where I believe organizations can take steps in mitigating head hits from occurring is in taking responsibility for who they let step out onto the ice in their jerseys.
The Pittsburgh Penguins could have pulled Matt Cooke from the roster when he flew elbows first into an unsuspecting Marc Savard, but elected not to. Cooke continued taking runs at players until a head hit to the New York Rangers' Ryan McDonagh led to a ten-game suspension. Cooke made a "promise" today to change his habits, but it all sounds a bit "too little, too late." His saving grace is the fact that he is actually a decent hockey player when he's not embarrassing the League.
Similarly, the New York Islanders have employed a number of borderline NHL players in recent years that have taken the role of enforcer and distorted it. Michael Haley was one of the architects of the February 11 grudge match against the Penguins that ultimately led to a $100,000 fine to the organization (as well as a zamboni load of suspensions). Haley showed some improvement last season with the Bridgeport Sound Tigers, notching 12 goals and 10 assists, but the decision to call him up for that game was entirely based on the fact that he was going for blood.
Which brings me to the case of Zac Rinaldo.
Dustin Leed of The Hockey Guys wrote a piece about the Flyers' prospect and how the organization still sees potential in him, despite the fact that he has not proven he has any skills at the AHL level (3 goals, 6 assists, 4 suspensions and 331 penalty minutes) and has shown little to no maturity in his attitude towards the game.
On showing his skills: "I haven't really been doing that at all. They're there; I just really haven't brought them out."
Right.
On why he thinks most views about him are unfair: "It sucks, it really sucks (when people view you as only a fighter), every one busts my balls all the time. Put me on the first or second line for a couple games you'll see a different player."
I'm willing to give him the benefit of the doubt and encourage his newfound attitude to show off his mad skillz with the Phantoms, but considering that the Flyers had him dress for two (!) Stanley Cup Playoff games last season, there's a legitimate chance the organization brings him up to the Flyers before he's taken some personal responsibility for how he plays the game.
Without the proper maturation and respect for other players, Rinaldo will inevitably be the next Jesse Boulerice.  It's up to Rinaldo and the Flyers now to decide if he can avoid that path.
For the latest Flyers news and updates, you can follow me on twitter (@JoshJanet).