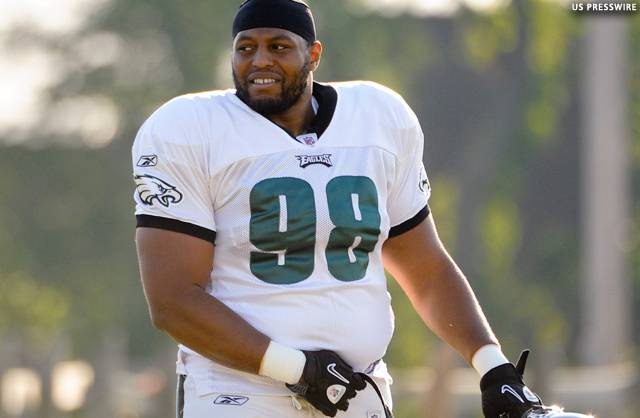 Eagles defensive tackle Mike Patterson will be back in action on Thursday after a long stint on the sidelines. It's not easy to get your mind off of the convulsions he went through during the five-minute seizure he had at training camp. It's amazing that he's ready and willing to play again.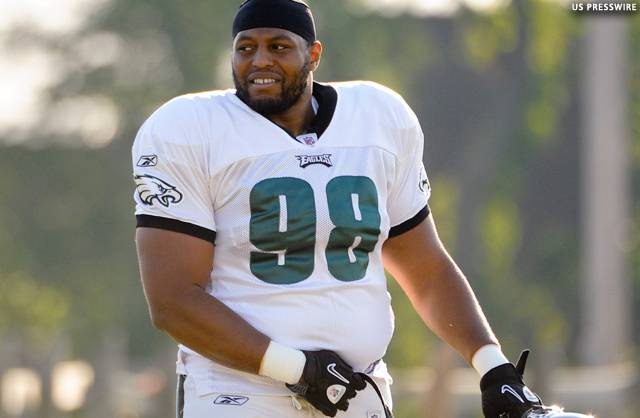 Patterson will be beating his head up against opponents while knowing that he has an abnormal connection between veins and arteries in his brain. Yes, he's taking medication for it and the doctors say there's little chance of that happening again, but having that ailment whiling bashing your head against 350-pound men doesn't make sense to me. The blood flow halted for a few seconds at training camp and sent him into those convulsions.
If I were in that position, I wouldn't be playing any more football, but Patterson is eager and thrilled to be back in action tomorrow night.
"I'll just be excited to be back out there with the guys, fans cheering and stuff like that. So emotionally, emotionally I'll be really excited," Patterson said. "It's football so everything takes practice and time and stuff like that. So I just need to be patient and continue to work on the things that I need to work on and listen to the coaching staff."
Head coach Andy Reid is going to being him back slowly. "He was out 18 days or so, and he's been back for the four here," said Reid. "He kept himself in good shape. We'll treat him like it's the first preseason game that he's played. A little bit like I did with DeSean (Jackson) last week. Just limit his reps and see how he's doing. Communicate with him during the game, see how he's feeling."
Patterson will have no problem getting the ailment off of his mind when he starts playing the game.
"That's the good thing about football, it's easy to zone everything out and just go out there and play," he said. Mike won't be thinking about AVM and convulsions but I will when he goes into the lineup.
All of Patterson's teammates expressed delight at having him on the field again. "It's great to have Mike back," said Michael Vick. "You know, everybody is ecstatic to have him back and we're excited to get him back out on the field. And I know he feels the same way and like I said, that instant brought us closer together as a team."
If I were his teammates I would be thinking about that seizure at training camp.