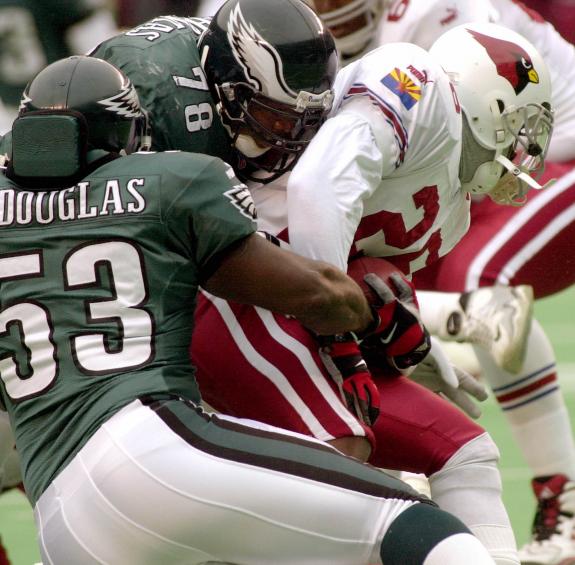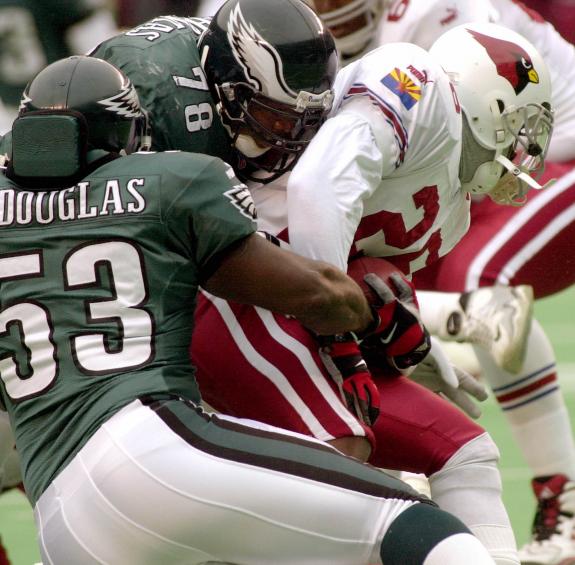 If you've ever heard former Eagles Pro Bowl defensive end Hugh Douglas talk about his time in Jacksonville with the Jaguars, you know that he's got no love for Jags head coach Jack Del Rio.
Douglas took his dislike for Del Rio to another level when he talked about the coaches decision to release starting quarterback David Garrard after naming him the starting quarterback.
"This is not unlike Jack because he did Byron Leftwich the same way," Douglas said on ESPN Radio. "If there was ever a coach who needs to be punched in the face for not being truthful to his players, it's Jack Del Rio."
The former star pass rusher believes that the Jaguars players aren't listening to Del Rio any more because they know
they can't trust the coach.
It is amazing or a problem with making decisions that a coach decides to release his starting quarterback about a week before his first game of the season. It's got to shake up his team quite a bit.
"I can't believe that those guys in Jacksonville believe what Jack Del Rio is selling," Douglas said.
Del Rio might have bungled the Jacksonville quarterback situation, but if he finds a way to make the playoffs, everything will be alright. On the other hand if they have another losing season, he'll likely be fired.