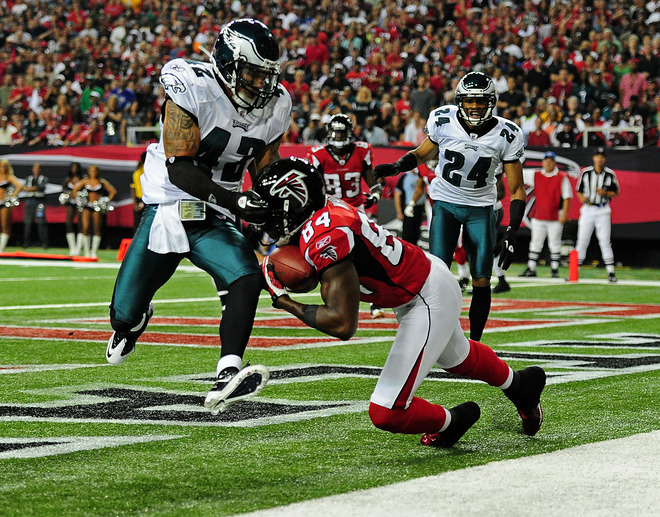 There's no serious debate concerning where a team should attack the Eagles defense. You go after the Birds linebackers and their safeties. You throw the ball to your tight ends and your running backs because that's who the linebackers and safeties have to cover.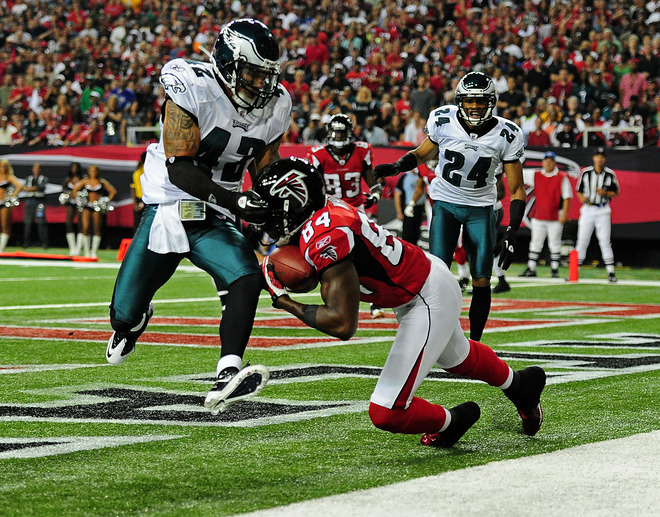 Don't throw the ball to your wide receivers regardless of who they are or how good they are because the Birds have Asante Samuel, Nmandi Asomugha and Dominique Rodgers-Cromartie covering them.
Teams know if they get the Eagles safeties in coverage, they have a lot better chance to have success by going after the safeties.
You attack the Eagles run defense by getting their linebackers isolated. You get a big offensive lineman in the face of the linebackers and you have the Birds beaten. You can get to the middle linebacker with a tackle coming down on him because the linebackers are slow in reading the blocking schemes and attacking the play. They have trouble getting off of blocks.
Isn't it amazing the Philadelphia Eagles could go out and outspend everybody in free agency and add numerous Pro Bowlers to their offense and defense, then find out that their offense still has trouble getting the ball into the end zone when they get into the red zone and their defense has trouble stopping anybody from getting into the end zone when the opposing offense gets in the red zone.
The Atlanta Falcons reached the red zone five times and scored a touchdown on each of those trips. Here you have an Eagles defense that is stocked with talent but can't get the job done with the game on the line.
The Philadelphia Eagles were in the red zone in the first half with a chance to stick the dagger in the Falcons. Instead of they run a trap play with Jason Peters trapping the nose tackle. The nose tackle got penetration, hit Michael Vick in the back and forced a fumble.
Ray Edwards returned the ball to deep in Eagles territory and unfortunately DeSean Jackson hurt his wrist making the tackle. The Falcons went into score after the Eagles blew an opportunity to give themselves a comfortable lead.