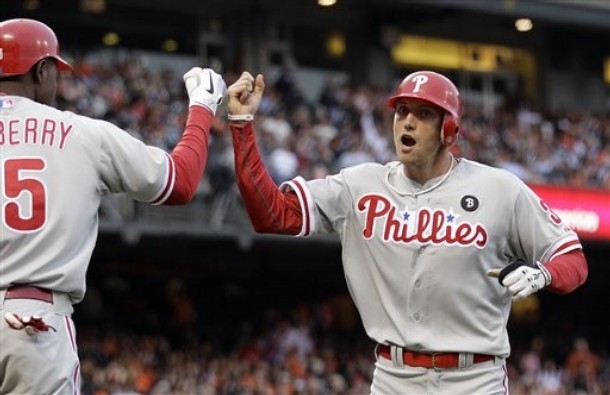 After clinching the National League East and home field advantage throughout the playoffs, the Phillies have fallen into a bit of lull. They are 4-6 in their last 10 games, and have lost five of their last six. In each of those five losses, the offense has failed to score more than three runs. The starting pitching hasn't been quite as sharp as it has been all season, and some of the bullpen arms like Antonio Bastardo look worn out from a long season.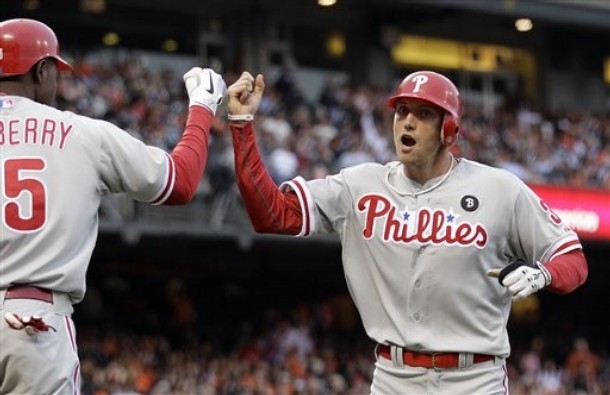 Then comes the news that outfielder Hunter Pence would have a precautionary MRI on his knee to examine his patella tendinitis, causing a brief outbreak of panic amongst those hopeful that the Phillies will bring home another World Series title.
At the end of the day however, there's very little reason for concern.
The games that are being played from now until the end of the season have very little meaning to this team. With every post season advantage possible already securely locked up, the remaining games are essentially nothing but glorified preseason games. Every series from now until October may as well be called an "On-Deck" series,  or what the Phillies refer to their final Spring Training games at Citizens Bank Park as before the real games get underway.
The only players with anything to gain from the final weeks are Roy Halladay and Cliff Lee, who are both candidates in the Cy-Young award race.
What about Pence's knee? Again no reason for concern. Speaking about his knee, the former Astro said "Its going to be fine. It feels a lot better already."
Pence has apparently played with the injury all season. "I've had it forever, it just flared up a little. There's a difference between pain and being injured. Pain is something you deal with."
If there is one legitimate concern, its the bullpen. Antonio Bastardo has been terrific most of the season, but seems to have hit a wall in recent weeks. The Phillies are trying to get him some rest, he hasn't pitched since September 16th. Mike Stutes hit his wall over a month ago, and hasn't been able to get back on track since. Since August 7th, his ERA has risen from 3.02 to 3.88. Its hard to imagine the Phillies trusting Stutes in the playoffs.
If the Phillies were the Boston Red Sox, it would be appropriate to panic. Boston was widely considered to be a lock to make the playoffs for much of the season, but they've fallen into a terrible slump, losing 16 of their last 22 games, and now hold just a two game lead over the Tampa Bay Rays for the A.L. Wild Card spot. The Phillies may be struggling now, but many of the problems seen now are easily correctable, and will be ironed out in time for the NLDS.