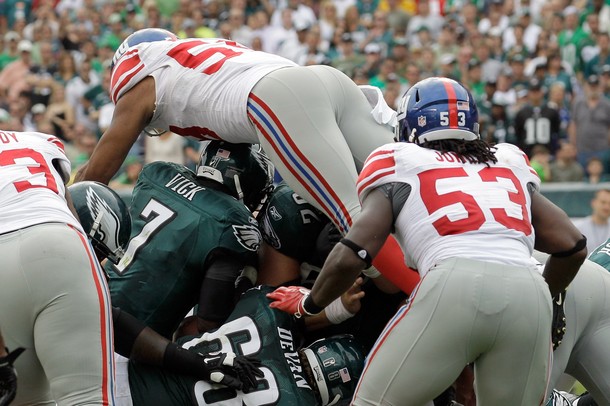 The Eagles have some major problems with the San Francisco 49ers coming to town next week. Howard Eskin just reported on NBC10 Football Night In Philly.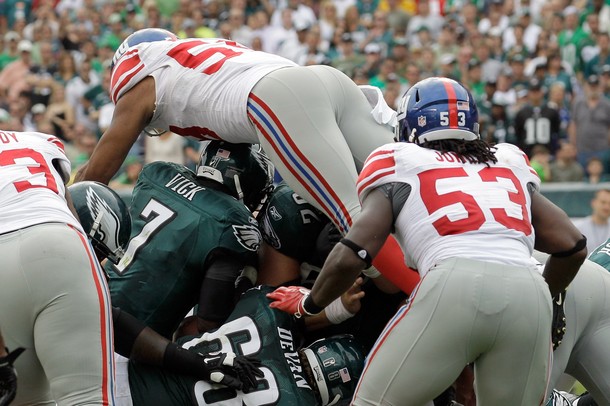 Eagles quarterback Michael Vick has a broken right hand and looks to miss the next three to four weeks. Even though the injury is with his right hand, he can't take the snap with one hand, so they're going to have to go with Mike Kafka or Vince Young.
Wide receiver Jeremy Maclin strained his hamstring and will probably miss next week's game against the Niners. He could miss more, but he's almost sure to miss next week. That will mean former Giants wideout Steve Smith starting at the wide receiver spot in place of him.
The Eagles will now have to make the decision to go with Kafka or with Vince Young as next week's starting quarterback. Young has been recovering from a hamstring strain since the last game of the preseason when he
strained his hamstring against the Jets.
Kafka has a better grasp of the offense but Young is a veteran, who has a much stronger arm and the ability to make plays with his legs.
If they go with Kafka it's going to mean giving up some of the deep throws to DeSean Jackson. If they go with Young it's going to mean using just part of the offense.
I say go with Young because of the way Kafka looked today. The youngster threw two awful interceptions that were easy to pickoff.