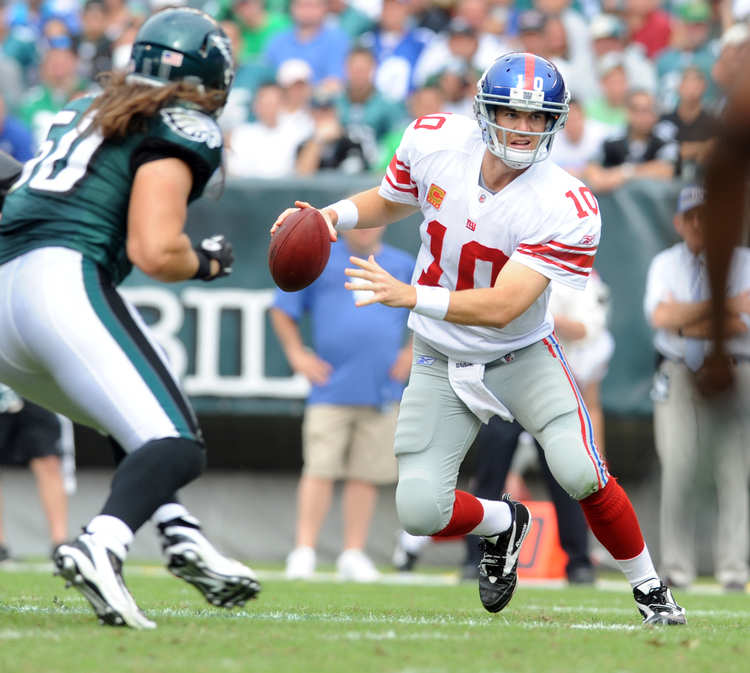 Rookie Brian Rolle has to be the starting Will linebacker this week against the 49ers in place of Casey Matthews. The Birds have given Matthews every chance in the world, but he's not ready to do the job. He may be able to grow into the job, but I can't tell you right now that I'm sure he can start in this league.
It made no sense to me that the Birds made his the starter at Will linebacker after they took his starting middle linebacker job. Why would they start him at Will when he had been taking any reps at that position?
I think they did him a disservice by putting him in that position. It's one of the reasons that Giants offensive coordinator Kevin Gilbride took advantage of him on that wheel route to Brandon Jacobs.
When asked whether Matthews was going to start this week, Reid replied, "You know what, I'm not even there with this, and really I'm probably not going to go there with you on it."
Notice that Reid didn't say Matthews was going to start and he didn't say he wasn't going to start. I think they have to be feeling a great deal of pressure get somebody out there at Will linebacker who won't be a target for the other team's offense.
Rolle made a number of good plays yesterday. They tried that wheel route against Rolle that went for a touchdown to Jacobs when he ran it on Matthews, but Rolle ran step for step with Henry Hynoski and knocked the pass down.
He also did a decent job on one of the Giants tight ends, when they tried to go after him on a fourth down play.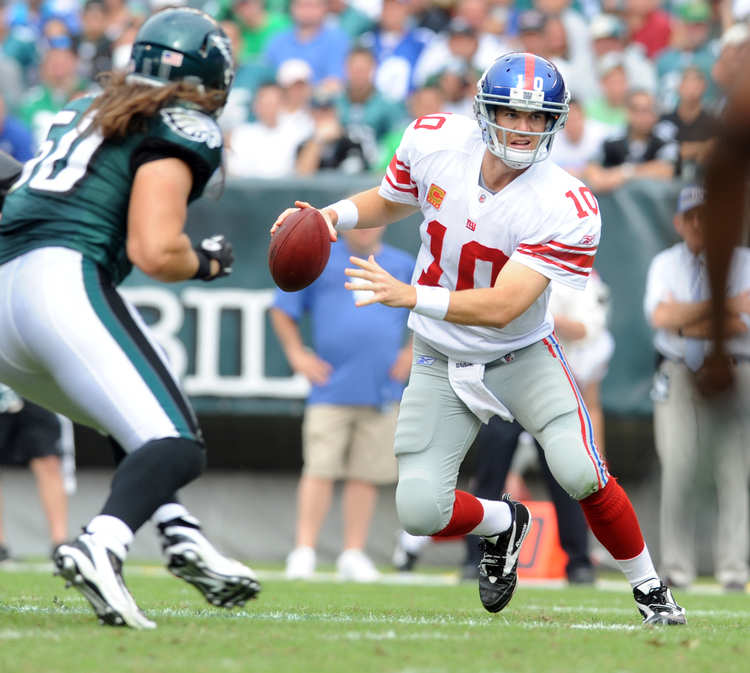 He did a nice job on a nickel pass rush by rushing on Eli Manning when the guy who was supposed to block him, Ahmad Bradshaw, helped on Trent Cole. It was a smart play and showed us that he may have the smarts and field awareness to be a starter.
Matthews was put in a tough position when he given the starting middle linebacker job at the start of training camp. If the Birds had made Rolle a starter when he got here, we might be begging them to sit him down, right now.
I don't think it's a wise move to have young players try to grow up too fast. I think the best method is to let the players play dictate when he should be given the starting job.